Top 10 Ways to Use Video to Grow Your Business

Reading Time: 2 mins, 40 secs

Video is one of the most efficient and effective ways to stay in touch with your clients. Videos are easier and more cost-effective to produce than they have ever been, allowing you to stay in front of your clients.
Top 10 Ways to Use Video to Increase Transactions and Client Relationships
1. A video that presents your service from your clients viewpoint is a great way to differentiate yourself from the competition. Focus on how your outstanding service solves specific challenges. For example: show a visual representation of the success you've had in your farm.  Remember this hot video tip from episode #1 of #TomFerryShow about shooting a video in front of all your sold homes?
2. Visual stories are becoming a popular style of video. These often have animation or stop-motion graphics, with voice-over explaining what you're showing and what you want the viewer to be focused on.
3. Get your customers involved in making a marketing video. Customer testimonials or success stories interviewing customers can really build your credibility. Keep in mind that a very authentic, rather than staged, style works best.
4. Keeping in mind that authenticity is a huge value to clients, especially younger people, man-in-the-street interviews are another good way to promote your business. Showing, rather than telling, the benefits of your particular service is very compelling.
5. Use community videos to grow your business. Linking to positive videos done by others is a good choice here, as is creating your own.  As my friend, Gary Vaynerchuk says "be the mayor of your farm".
6. Videos embedding in emails are twice as likely to be opened as emails without video. The best of these videos also have a clear conversion activity or call to action.  My friends at Bomb Bomb make this super simple.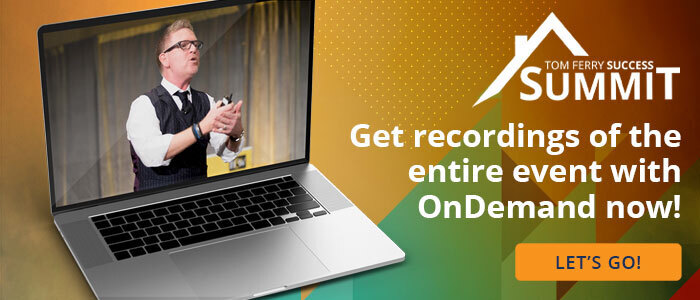 7. Make a series of videos showing why you are the best agent in your community. For instance, a series on how to stage a house for showings could entice new listings.
8. Get some of your best customers together with experts in the industry to discuss the state of real estate, new developments, and common issues in your community. This will engage viewers on two levels – they will be able to relate to questions and find valuable information from the experts.
9. If you speak at an industry event and it's recorded, be sure to get a copy of it to upload to your website and social media pages. When you are favorably referenced at an industry event, get that out on your pages, too. These are both great ways to build your authority.
10. When using video to communicate with potential customers, introduce them to the people they'll most likely work with–the people who are most involved with the day-to-day activities in your office. Trust is built on relationships with everyone you refer, not just you as the agent.
By engaging your clients' point of view, you can use video to grow your business and expand your sphere of influence significantly in 2015.
You know that I'm a big fan of video and hopefully you're already signed up to receive #TomFerryShow in your inbox every week.  If not, will you do me a favor and sign up below please.