Maximize the Spring Selling Season – #TomFerryShow
Reading Time: 1 min, 43 secs
We all know that the spring selling season is an opportunity to make a significant amount of cash for the year.
The weather's getting better (in most places) and people want to be in their new homes before summer.
So it's super important that you make sure you're generating leads, going on appointments, taking listings, putting buyers under contract and selling a lot of homes!
Here's what you need to do.
A recent agent survey told us that the 3 biggest leading indicators of top producers were how often they prospected, held open houses and did lead follow up.
Five being the magic number!
Five to Thrive!
The name of the game is consistency. The survey revealed that agents that:
1.) Prospect 5+ hours a week
2.) Have 5+ open houses a month 
3.) Follow up 5+ times on every lead 
… have an average income of $308,000 a year!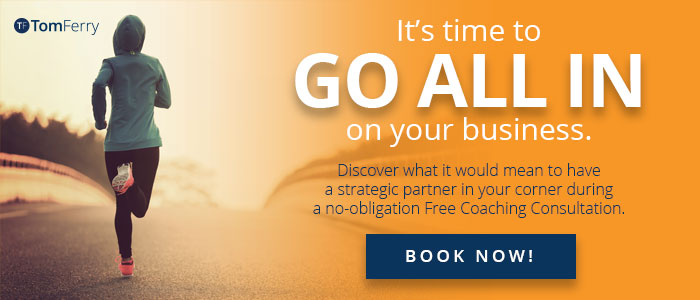 If you already make more than this then just imagine what you could make if you did that extra hour a week of prospecting!
Not a fan of prospecting? You've got to learn how to love prospecting. Check out this #TomFerryShow on Overcoming the Fear of Prospecting.
Watch this REal Success episode on The Bulletproof Open House Strategy if you want to make your open houses better.
If you're doing a lot of lead follow up you're going to get objections so make sure and review The 10 Most Common Objection Handlers before you pick up the phone.
The most interesting results from the survey were that agents that followed up 3 times earned $1,000,000 less than the agents that followed up on leads 5 times.
The lesson here is that when things speed up during the spring selling season don't forget to continue to prospect and follow up on your leads.
If you don't then you'll be left with an empty pipeline and no sales come August!
Want to guarantee that you maximize the spring selling season?
Why don't you talk to one of our coaching consultants? Click here for a free call.
Or join us at an event! We hold events throughout the US.