Turn Your Time Into Money – #TomFerryShow
Reading Time: 2 mins, 40 secs
Everyday is the same.
You have the greatest intentions to be super productive and make some money.
And everyday like clockwork there are dozens of attacks on your time that take you away from your goal.
Your inbox. Your voicemail. Your boss. Your clients. Your family.
All of them have requests and suggestions on how to spend your time.
How often has something like this happened to you?
Once a week? Three times a week? Daily?
You walk in the office:
Say hi to a few people and talk about last nights season finale over bagels and coffee … You finally open up your computer and spend 60 minutes organizing emails and deleting spam …

Then you get pulled into a discussion about another agent's broken deal … Then it's time for lunch and you go out with friends for two hours and gossip …

Get back to the office and spend an hour with a designer talking about your next mailer … Then you spend way too much time trying to track down another agent to see if your deal's been accepted …

Then a client calls with an issue that is urgent and takes the rest of the day.
Finally walking to your car you look back and realize you didn't do a single money making activity today!
How much better off would you be if you just spent half the day on activities to fill your pipeline?
So what's the solution? Focus.
Whatever you focus on expands. The human mind can only focus on one thing at a time.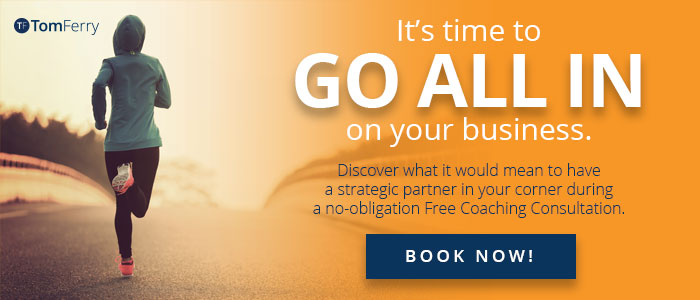 Focus & Schedule
The problem on focusing on the things you want is that more now than ever there are limitless distractions online.
It's a BIG problem that I see way too often.
The only leading indicator of a healthy sales business is the number of appointments you have in your schedule. 
We know what we want in the center of the target.
While most of us are focused on the tasks furthest away like drama and day to day nonsense.
The more you focus on drama the further it takes you away from making money.
You must use only take action on the activities that are the Highest & Best Use of Your Time!
The more you focus on getting appointments the closer it will get you to making the money you want.
You have to schedule your time and follow your schedule to stay on track.
It's all cause and effect!
The more appointments you go on, the more people sign contracts, the  more homes you sell, the more customers you serve which means turns into more money for you to make.
The Activities You Should Put in Place Immediately
Schedule Your Entire Day Around:
Finding Appointments
Going on Appointments
3-5 Coffee Meetings Every Week 
With Prospects, Opportunities and People in Your Sphere!
Play T.A.G
The Appointment Game –> How many appointments can you go on in a month?
Track & Measure with a Scoreboard!
Need help figuring out to get organized and effective with your time to maximize your earning potential?
I encourage you to sign up for a complimentary coaching consultation to see what coaching could do for your business.