10 Best Real Estate Email Marketing Tips – #TomFerryShow
Reading Time: 3 mins, 54 secs
Last week I opened up my playbook and shared with you the proven marketing strategy to casting a larger net and reaching more customers.
This week I'm excited to go talk about something we are all doing, but only a few do well!
Email marketing.
According to the Direct Marketing Association email has an ROI of 28.5% compared to 7% for direct mail*.
If you are sending thousands of emails or just dozens these tips are sure to boost your opens and click throughs immediately.
Let's dive deep into one of the most effective yet simple digital marketing tactics available to real estate professionals.
3 Email Marketing Mistakes to Avoid



1. Not proofreading. The experts agree that proof reading online does not work. You've been staring at the screen all day, there's a glare and by now your eyes are glossing over key mistakes in your copy. Print your email, review it word by word and then have multiple people read it as well.
2. Not doing cross browser testing. Email  looks different to someone viewing it from their Gmail account vs someone viewing it in Outlook. It's the simple truth. The only way to ensure your message is being viewed in the way you want it to be is to check it on multiple devices and browsers before sending.
3. Incorrect personalization. We've received these emails before that start with "Dear wrong name". Talk about a bad first impression. If your data is not super clean then avoid personalization all together.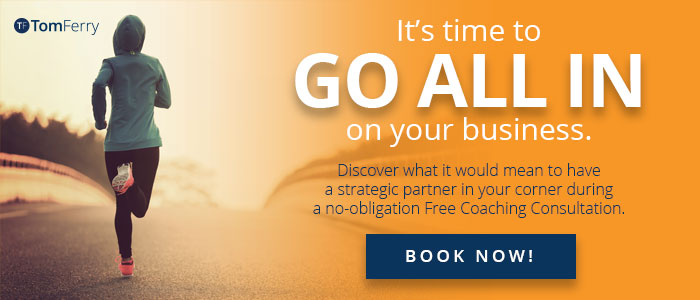 10 Email Marketing Best Practices



1. Write like you're speaking to one person. A good emails makes the reader believe that this one email was written specifically for them. (and in a sense, it was!) Use language like "you" instead of "all" to really connect with your reader.
2. Segment your list. I can not stress this enough! It's crucial that your emails be segmented and sent by each of your target audiences (buyers vs sellers, agents vs prospects, personal clients vs prospects). Not following this best practice is the quickest route to an unsubscribe.
3. Have a clear CTA (call-to-action). What action do you want the reader to take after opening your email? Make it clear, easy to find and follow through on.
4. Know your customer and provide meaningful value in every email. The person receiving your email is inundated with emails all day long. Before you hit send ask yourself "what makes my email worth reading? What value will the reader receive?" Every email should contain relevant, valuable and meaningful information that in the end helps the reader.
5. Keep your subject lines short and sexy. The subject line can be the deciding factor if your email is opened, not opened or even deleted. Make the copy count! Short and punchy works best as well as statistics ike "8 reasons your home value is on the rise". Test various subject lines to see which ones work best for your different audiences.
6. Always have a P.S. Many readers scroll straight to the bottom to find the "final thought" message. The P.S. Is where you want to reintroduce your CTA but in a different tone than the body of the email. Anything goes in the P.S.
7. Make it scannable. Meaning, bold the key points you want the reader to see at-a-glance upon opening the email. Then if they don't read the entire email they know what action you want them to take and received value.
8. Don't spam! This is an obvious best practice but one that many people still aren't doing. Give the reader the choice of unsubscribing to build trust and well, it's the law.
9. Consistent branding. When in doubt keep your branding clean, simple and obvious. Who are you? Where do you work? Why are you credible? Then get right into the value of the email content.
10. Make it easy for the reader to connect with you. How many times have you seen an email without a phone number on it! Always include several ways to connect with you – email (obvious), office phone, mobile phone, website, social channels. At the end of the
At the end of the day email is a powerful marketing tool with proven ROI.
When used properly the results are outstanding and when not used properly the response can be damaging.
So, follow these best practices and avoid the top 3 mistakes to optimize your email marketing strategy.
Take your marketing and your business to the next level.
Sign up for a complimentary coaching consultation to see what coaching could do for your business.
PS: Check out the survey results on the most effective and efficient marketing tactics here.