Real Estate's Most Impactful Trends – #TomFerryShow
Reading Time: 1 min, 23 secs

13 years ago I had a phone call that was life-changing for me and I'm excited to have the person on the other side of the phone sitting next to me in this very special episode of the #TomFerryShow.
For the seven people who may not know Stefan Swanepoel, he is widely recognized as the leading visionary on real estate trends.  He is Editor-in-Chief of the SP200 rankings and Host of the T3 Summit. 
It's a great honor to sit down with Stefan to discuss the trends that are making the biggest impact in the industry.
Real Estate's Most Impactful Trends
Trends Report 
This is the 11th Swanepoel Trends Report. Every year the report looks back 12 months and looks forward 12 months to identify the overarching trends in the industry. It also looks into strategies and identifies people and companies that are moving toward the top of the industry.  Stefan and his team spend over 600 hours researching everything in the industry to give you a snapshot of what has happened and what is to come. Check out this cool behind-the-scenes video of the deliberation!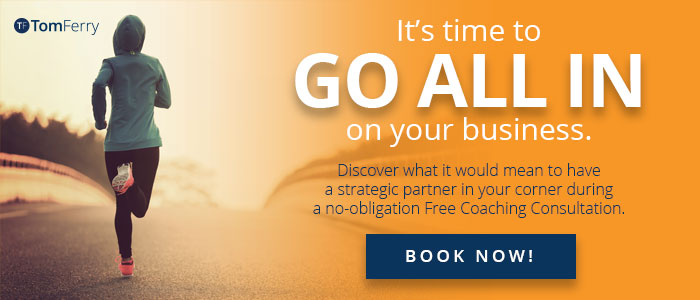 Why You Should Read the Trends Report 
When you want to succeed in any area you must have knowledge.  This is precisely the reason for the existence of the Trends Reports.
TOP 2 Trends for Agents to Watch in 2016
1.  Lead Conversion –> We have moved past how do we gain leads. We are now focusing on how to we convert more of these leads.
2. Predictive Analytics –> how to use the information to be better agents
To take advantage of a special Tom Ferry offer go to www.retrends.com/tomferry.com