The Bulletproof Pre-Listing Presentation Plan – #TomFerryShow
Reading Time: 2 mins, 35 secs
There aren't many things in real estate more painful than investing time and resources in a seller and then finding out that they decided to list with another agent.
Did you know that a Google Survey revealed that when asked, "Whats important to you when selecting an agent?" that the top answer from sellers was trust at 49.1%.
This episode of the TomFerryShow will show you how you can produce more trust so that you can take more listings.
You never want to be the agent that just shows up to a listing  presentation and wings it hoping to have the sellers say yes.  You want to create a situation where there is trust and demonstrate your expertise that separates you from the competition so that you are nearly always guaranteed to win the listing.
"In the absence of trust there is room for tension and objections"

– Todd Duncan
The 2016 Pre-Appointment Trust Creator
1.  Send a video confirmation
Send a personal video thanking them for giving you the opportunity to speak with them and how excited you are to work with them. In that same email you should link to your marketing proposal, your track record, reviews, your team and any necessary paperwork.
2. A link to "My Marketing Proposal" & a photo at the board.
The average agent has 11 items on their marketing plan list, if you take yours to 30-40 and also make it visual … you will stand out from the competition! Take a photo of you and your team standing in front of a board writing out different ideas that you have for this potential client. This shows them that you've already started working on their personal marketing plan.
3. Link to track record/map with your unique selling proposition. 
Send a social proof piece of all the homes you've sold, which is easily created using google maps.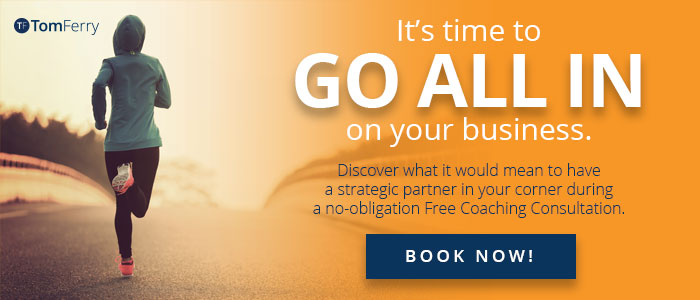 4. Link to Reviews
Let other people tell them that you are a rockstar and about the amazing services you and your team provide.
5. Photo of team of experts.
It takes more than one person to market, sell, manage and close a complex real estate transaction. Show them that if they pick YOU they actually get your whole team working on their behalf. Even if you don't have a team on your payroll you still have a team … your loan officer, title rep, manager, office support staff, etc. Get them all together for a photo!
Then …
6. The morning of your appointment send another video.
Confirm the appointment once again and make sure that they reviewed all the material in your last email. This helps to create a situation where they know you are the expert and you've already built trust before walking in the door.
7.  If they are interviewing multiple agents … Ask. 
What are the other agents doing that stands out?
If you've done everything on this list then it's more than likely a "no-brainer" decision to go with you!
Ready to make 2016 the best year ever? I encourage you to sign up for a complimentary coaching consultation to see what coaching could do for your business.