There has never been a bigger need for leadership in the industry than right now.  The broker role will never go away … there will always be a need for leadership.  Year after year our surveys show that the more homes our top clients sell, the more important the leadership role is.



If you need to keep marketing costs down of a new listing the best advice I can give you is to price the home correctly.  Marketing can attract interest in a home, but it won't sell an overpriced listing.  I do recommend that you shoot a 3 min video (on your phone) showing the listing and email it to your database and post on your social channels.  That marketing takes effort, but zero cost.


It's not about the size of your database, it's how you use it.  Make sure you are reaching your entire database in the most relevant way possible by developing and following your marketing plan.


In a perfect situation you will be reaching out to  your database 24-36 times a year, posting on social, sending direct mail and making phone calls.  In this scenario you should be converting 5% of the total list into a transaction.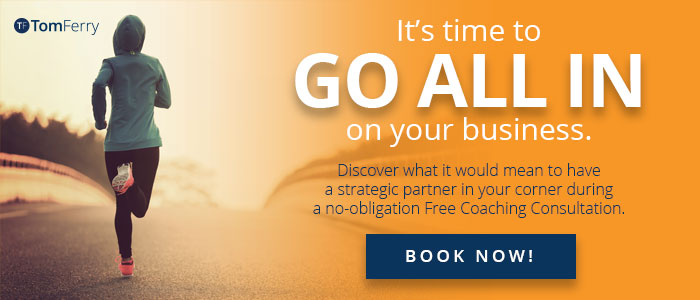 My goal is to help real estate professionals like yourself create inner and outer wealth.  I encourage you to sign up for a
complimentary coaching consultations
to see what coaching could do for your business.