8 Absolute Actions for December – #TomFerryShow
Reading Time: 2 mins, 55 secs
December is here!
Hopefully all of you have completed your 2016 Business Plan by now and have set yourself up for success come January.
Now it's time to get uber-focused and knock out these 8 actions you absolutely need to do in the month of December.
All 8 actions fall under 3 areas: Getting Organized, Filling the Sales Pipeline, and having a Focused Mindset.
When you're organized, planned and focused, your business operates smoother and work becomes easier.
Let's get started!
Areas of Focus
1. Get Organized
 Make a list of all the open projects you have right now. Next, you will need to prioritize this list by what matters most to you and you business, such as revenue generation. Once your list is prioritized you will need to make a time in your schedule to start completing these projects.
It can be a little unnerving to see all these project that you've started and not yet completed … but … once you get them in order and start closing the loops your business will become more systematic and more organized.
Clean up your email inbox. Start deleting irrelevant emails and move important email into a folder, so you can use them as reference them later.  The less cluttered your inbox is the more efficient and effective you will be.
Declutter Your Social Newsfeed 
Go through all your social media pages and unfriend/unfollow those who are no longer relevant in your life. We live so much on our social devices that it is important that what you see on your newsfeeds is relevant and important to your life.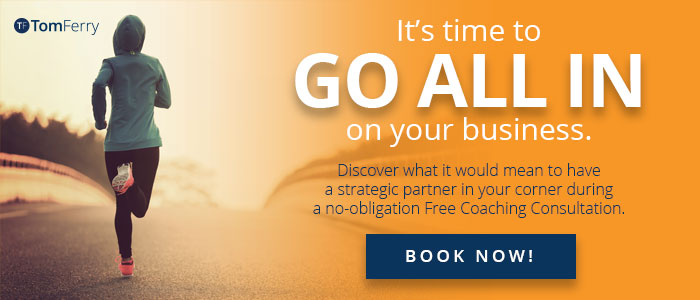 2. Pipeline
Personally write an email to every lead in your database. Say "name, are you still interested, are you still planning to (Sell/Buy) in 2016?" The intent for this is to clean up all your old leads and you get on final touch in before the end of the year.
 You know your market … what type of marketing you need to be doing come January 1st. Spend the a few hours mapping out all your social posts, your emails and social proof piece etc. So when you start the new year you don't have to think you just have to execute.
Shoot 10, 15 even 50 personal gratitude videos. These do not need to be very long, just a quick personal thank you video. This is a very powerful way of strengthening a relationship and it will indirectly build your pipeline by building awareness.
3. Focus
If your goals aren't written down somewhere that you will see them everyday … well then …  you really don't have any goals. Get your goals written down and put them in a manner that is visually appealing to you and in a way so you can show your progress.
Stop making decisions based off of your "GUT" and start making decisions based off of your data.  For 2016 you need to decide what and how you will track and measure.  Once you start tracking and measuring the important numbers you will start to make better decisions about your business.
Choose 2 or 3 of these 8 that you are going to do and let me know on Facebook, Instagram, Twitter or Youtube which ones you've committed to.
And remember, our goal as an organization is to have your business and personal life be by design and if you've ever thought about coaching now is the time to take advantage of our complimentary coaching consultation .