What's Your USP? – #TomFerryShow
Reading Time: 2 mins, 37 secs
Have you ever been in a competitive selling situation? Well,  the reality is as a real estate agent you are always in a competitive situation.  Everyone you talk to knows a real estate agent, whether it's a family member, a friend, or a co-worker's spouse. So, the question I have for you is … what are you doing to become THE go-to agent in your marketplace?
The first step to staying top-of-mind and winning more listings is to formulate your USP (Unique Selling Proposition). Your USP is what makes you stand apart from the crowd, what's memorable about you, and why the client should select you over the competition.
Why Having a USP Makes a Difference
Agents without a USP are:

What happens when you don't have a Unique Selling Proposition is that you speak without confidence and end up sounding insecure. If you don't believe in yourself how can you expect potential clients to have confidence in you? When you're insecure you get in your own head and start to think about what you're going to say next rather than listening to your potential client.
Not having a USP means that every presentation you do, you will be hoping. When you are presenting to a potential client you start to get excited because you think "I just might just get lucky and they will say yes.". Hope is not a good strategy when in a competitive situation, a potential client will able to read this.
Right now there are three million people with an active real estate license. If you go into the MLS you will see a ton of realtors that have never sold a house. The main reason for this is because they don't stand out among the sea of people in the marketplace.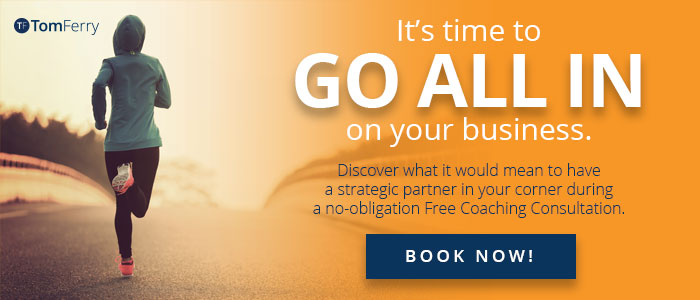 Agents with a USP have:
People are naturally attracted to those who have confidence, and let's be honest, confidence is SEXY.  When you can state with authority why someone should work with you versus the competition your confidence comes through and makes it almost impossible for the other person to deny it.   Caution: too much confidence is the opposite of sexy.
At the end of the day when you're presenting to a potential client and you know the difference between you and your competition and you know your numbers, you will have certainty.  Your potential clients are looking to make money or save money (buyer or seller), to save time ( save them time or sell their home faster) and they need to know with certainty that you can help them do one or the other or both.
Be the hub of the market … know all the data and all the trends. You've heard me say this before knowledge equals confidence. When you know what to say and you know your numbers … you know your value.
With these tips and a bit of practice I know you'll business will increase and you'll be on your way to achieving your wildest goals.
If you would like  help building your USP, simply sign up for a complimentary coaching consultation to learn more.