8% Income Boost in December – #TomFerryShow
Reading Time: 1 min, 47 secs
There's a big opportunity for agents to boost their annual income 8% this year … all you have to do is have a productive December.
See most agents don't accomplish much at the end of the year so by boosting your income one full month, 1/12 of the year, it works out to be a little more than 8%.
You just have to start early! Watch the video and then follow this plan:
Have a December to Remember With These 3 Actions
We all know that the holidays can get overwhelming and the urgent usually takes priority over the important so if you can put your plan into action in October or November you're well ahead of your competition and can really enjoy the holidays stress free with your family.
1. Gifts for Your Best Clients

Send all the key influential people in your life something special /unique as a thank you. This will keep you top of mind in position to be the first agent they think of when friends and family are talking about moving.
Chocolates
Donations
Holiday party
Personal gratitude video
2. Throw a Mega Holiday Open House
Use this for the best listing you have coming up or use this in a listing presentation to secure a prime listing with a potential seller.
Invite entire database
Photos with Santa clause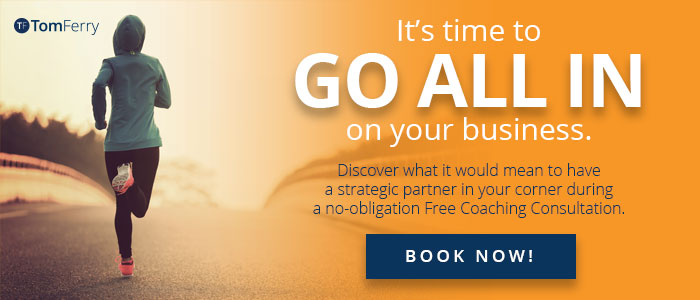 3. Holiday Shopping List
Malls and stores are a time stuck and you need to be focusing on revenue generating activities or quality family and friend time only during this time of the year so skip the lines.
Start your holding shopping list now
Do all your shopping online
Enjoy December with the people you love
When you complete these three actions two things are going to happen. First, you'll guarantee income coming in now and in the 1st Quarter of 2016. Second, you'll be much more present and stress free during the holidays.
Our goal as an organization is to have your business and personal life be by design and if you've ever thought about learning more right now is the time.
Click HERE to schedule a call with one of our coaching consultants.