The Secrets to Getting Everything You Want – #TomFerryShow
Reading Time: 1 min, 23 secs
Now that you have geared up to #CRUSHQ4 and make 2016 your best year ever, do you feel like you may be missing something?
You are on your way to organizing the professional side of your life … but have you thought about your personal life yet?
Having the best year ever is more than just getting more listings and making more money. It's about blending the perfect balance of your work and personal life.
3 Actions to Make 2016 Extraordinary Both Professionally and Personally
1. Look at the Equities of Your Life 
Spirit
Relationship
Family
Health
Wealth
Personal Development
Fun/ Life Experiences
Work/Business
Look back 5 years where were you with all the key equities of your life.
Now, look at where you are today.
Then declare where you want to be in the next 5 years and give yourself 3 goals for each equity to build around for the next 5 years.
The poem,  "The Dash" is a great read. I highly recommend reading it as you are declaring your 2016 goals.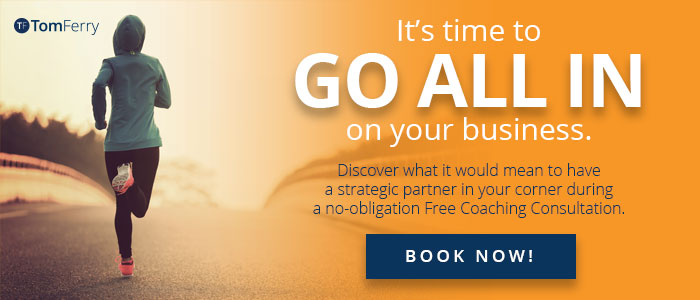 2. Buy a Year at a Glance Calendar
Sit down and schedule out the entire 2016 year.
Mark off all holidays
Make off anniversaries and birthday
Plan your vacations and quarterly "getaways"
Plan for personal and professional development
Convention and events
Schedule 1 day off a week to work on your 5 year goals
Schedule your work

New conversations
Lead follow-up
Marketing
Appointments
Open Houses
Etc.
3. Up Your Accountability
When you track and measure your performance will improve. Add accountability to all your goals
Tell a buddy /coach
Commit to actions
Are your actions aligned with your commitments?
Establish a painful consequence for falling short and a reward for taking action.