8 Ways To Not Plateau In Real Estate – #TomFerryShow
Reading Time: 2 mins, 45 secs
Are you trying to better your business but you feel like you are stuck in the same spot? Get the momentum you need to better your business and find out what level of performance is needed to be successful in real estate!
Go to (5:25) to see if it is time to hire an assistant
Go to (7:18) to learn how to go on vacation and still continue to have listings and sales
Go to (10:02) for tips to avoid plateaus and skyrocket your business.
8 Levels to a Winning Business
1. No Budget & No Leads: Over the past 5 years there has been an industry failure rate of 87%. This is because a vast majority of people have no budget, no leads and no real business plan. Use these tips to avoid failure and turn your business around!
2. Diversify Lead Generation & Create a Plan: In order to have a sustainable business that is constantly growing and thriving you need to diversify your lead generation. The best way to do this is by creating a plan that utilizes your database both on and off line.
3. Consistency and Conversion: Consistency is key! Connect and convert by doing your Hour of Power every morning! The amount of leads isn't the number that matters, it's the amount you are converting. Make conversions a game and take your business to the next level!
4. Hire an Assistant: Wondering when's a good time for you to hire an assistant? Then you probably need one now! Every agent that hires an assistant ends up growing their business substantially. Once you hire the right assistant that will allow them to the day-to-day tasks and free you up to focus on taking listings and closing deals.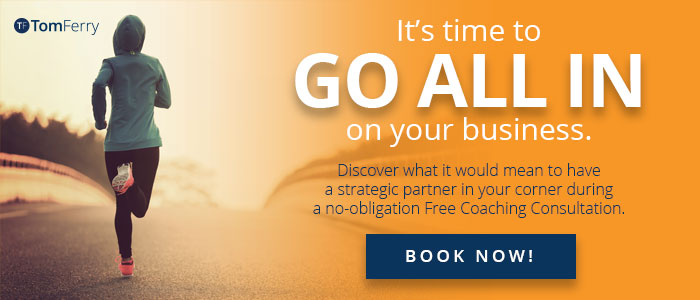 5. Grow Your Team & Operationalize:
The best way to leverage yourself and your business is to hire more people. It's like the
Babushka doll
metaphor, you want to be the smallest guy and hire bigger people with specific skill sets to manage and operationalize your business.
6. Team Out Produces Me: Good leaders know that they are only as successful as their team. When growing your team, hire people and build a machine. Your team should be out producing you.
7. Extend the Cash Cow: Being a cash cow means you have more money than you know what to do with because you operationalize your business and have it running even when you are out of the office. You do this by planning, working on diversification, consistency, conversion, serving your customers, hiring great people to grow the business, and turning everything in to a system.
8. Exit & Success Plan: Your business should now have a life of its own. You will now be at the point where you only need to be at the office once or twice a week or you don't have to go in at all. This is where you have the option of selling your business or turning it over to loved ones. In order to get here you must have the right mind set for success.
Now that you know where you are and what you need to do…..go create something SUPER!
Do you need help implementing these tips? Our coaches can help! Click HERE now to schedule a complimentary coaching call with a Tom Ferry coach.