Daily Schedule for Successful Real Estate Agents – #TomFerryShow
Reading Time: 3 mins, 42 secs
Having a breakthrough in your career is not an easy feat!
It's about dedicating time and focus on your business.
And those aren't the only elements that help drive to your breakthrough.
Designing your career path is a vital step towards achieving your goals.
Whether you're a veteran or brand new to the industry, it's always great to start on your daily schedule!
Buckle up and get ready to plan out your best day ever!
Mindset is EVERYTHING
Your mindset is powerful!
It can propel you to succeed or make you crash and burn.
I highly recommend starting your day with a mantra.
I like to begin my day with, "Today is going to be the best day ever!"
By repeating yourself this, you're preparing yourself to live the best day ever.
If you're still not sure of incorporating a mantra to your morning – then you need to face the problem that is stopping you from living the BEST DAY EVER!
It's all in your mindset and until you take the time to believe and say to yourself that you're going to have a great day, then you're not only stopping yourself, but your business to prosper.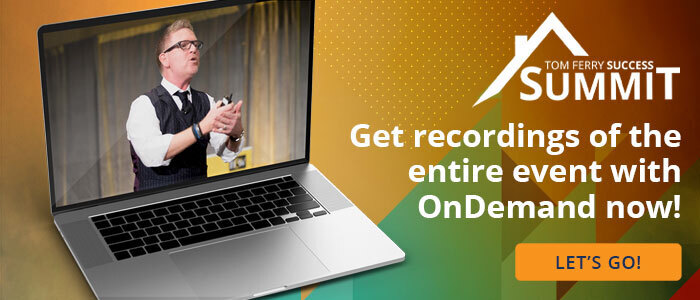 Design Your Day
There's so much drama when your day isn't designed.
We get stressed by not having a clear vision of what our day is going to be, and we don't invest the right time on our activities.
By the end of the day, we feel burned out and not motivated to start another day at our business!
Instead of trying to multitask on a million different things, schedule out your days in blocks.
When you frame your schedule, you're ready for the day. You know how to act and are aware of the purpose of what you're trying to accomplish for your business and life
Once you write it on your schedule, then you're prepared for your day. It's simple… if it's not in your schedule, it doesn't exist.
The Hour-By-Hour Plan for Your Perfect Day
5:00 AM – 6:00: Wake-up + Gym + Nutrition
Use this time to fuel your body and energize yourself for the busy day ahead!
6:00 AM – 8:00 AM: Morning Routine + Get Ready
Set yourself up to be in a peak mental state – this is crucial to reaching your goals. My morning recommendations: prayer, meditation, visualization, audiobooks, gratitude, journaling, affirmations, etc.
8:00 – 9:00 AM: Prep + Review
Connect with your assistant (or sit down with your calendar) and go over your objectives and outcomes for the day. Review the hot sheets to keep your finger on the pulse of the market. Do some role playing to enhance your negotiation skills, your conversion scripts or your objection handlers.
9:00 AM – 10:30 AM: Appointment Setting
No distractions, just 90 minutes straight of prospecting and appointment setting (DO NOT SKIP THIS!)
10:30 AM – 11:00 AM: Break
Take a brisk walk to mentally recharge before your next tasks.
11:00 AM – 12:00 PM: Lunch + Prep
Prepare your hot sheets and plan for your afternoon appointments
12:00 PM – 4:30 PM: Appointments + Listing Presentations
Use this 3.5 hour block to schedule in three 90-minute appointments or listing presentations. If you're a new agent and don't have 3 daily appointment or presentations booked, use this time for additional prospecting and appointment setting time.
Work your face off so that you can go home at a decent hour and be present with your loved ones!
4:30 PM – 5:00 PM: Daily Wrap-Up
Close up the day and identify what you have accomplished and what your goals are for tomorrow.
5:00 PM – 7:00 PM: Home + Dinner + Family Time
Work/Life balance is so important. If you want it to happen…you've got to schedule it in, just like everything else in your day! Stay present and enjoy a good meal with the ones you love.
7:00 PM – 9:00 PM: Personal Time
Use the final hours of your day to hang out with your significant other, read an enjoyable book, or focus on a favorite hobby.
9:00 PM – 5:00 AM – Sleep
Rest and recharge for an action-packed day tomorrow!
It's your time to shine. When you schedule your day then you're closer to your breakthrough. Remember, if it's not in your schedule, it doesn't exist. Step up and start planning to having more perfect days!
Let me know in the comments how you schedule your days and coming weeks.