3 Questions to Get More Listings! – #TomFerryShow
Reading Time: 2 mins, 58 secs
Watch this video and make sure to focus on these highlights:
Go to (0:54) for 3 questions that can turn any conversation into a listing opportunity
Go to (3:22) to learn the perfect way to set seller expectations and help you build massive rapport
So, let me ask you a question. Does what you say matter? Do the questions you ask consumers matter? I know for the last few shows we've been talking about marketing and innovation and every possible way that you can connect and engage with customers when you get there. Do the questions you ask matter?
I say they're a game changer. It's the difference between getting the listing and not getting the listing. Getting the appointment and not getting the appointment. And what I know is this, sometimes, it's just adding one, two or three easy questions into your arsenal, and to that bag of tricks, so when you're engaging with someone, you've got something great to ask, to absolutely find that next listing opportunity.
Have you had any thoughts of selling?
Now think about how simple that question is. You are going to ask it and you're going to look for this. If they give you a pause, that means they've been thinking about selling. If they gave you the definitive, "Absolutely not." You know, no problem. But for those that don't, you want to ask a follow up question like, "Where would you guys go? What's your dream? Where do you want to be?" And you can explore a little bit.
I also find another great question to consider: At what price would you become a seller? Everybody's got a price. Let's say you ask the first question. Have you had any thoughts of selling?
Do you know someone who is thinking of selling?
Remember, the beautiful thing about real estate today, is you could be sitting somewhere in Philadelphia and someone says, "Well, you know, as a matter of fact, I know someone whose thinking about selling in New York City, or in South Florida." And there's nothing better in real estate, than a referral fee. You find that other great agent, you send them the opportunity. They take the listing. They do the sale. You get a check at the end.
So, we always want to be exploring, not just in our local market place, but internationally as well. So, when you ask that question, pay attention.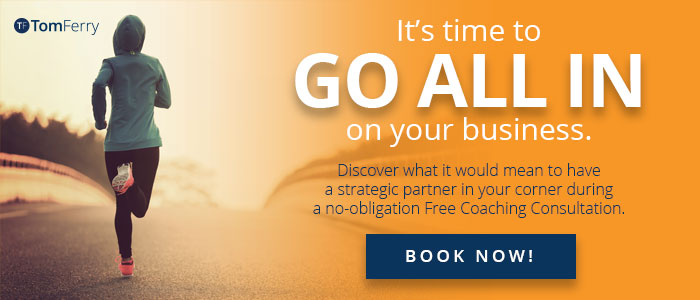 Do you know anybody that tried to sell in the past and it just didn't work out?
Now, what I love about these questions is it's all seller focused. And what do we need going into the Spring market? We need as many listing opportunities as we can, and whether that is a secured listing, or it's a pocket listing, or it's someone that maybe they're interested, you want as many leads and opportunities as you can.
Keep these two little bonus questions, in mind. 
1. At what price would you become a seller?
2. At what price are you no longer a seller?
At the end of the day whoever asks the best questions, whoever knows what to say and says it with confidence is the one that's going to win.
All the marketing in the world without conversion it just isn't worth it. I wanted to give you some questions that you can add into your tool box, so as you're talking to customers, you can move the needle and get one step closer to more listing opportunities.
Remember always, your strategy matters and now more than ever, your passion rules!