Talking Zillow with Spencer Rascoff | #TomFerryShow Episode 4
Reading Time: 5 mins, 39 secs
Backstage at Inman Connect New York, Tom sat down with Spencer Rascoff, CEO of Zillow, to discuss all things real estate.
Tom Ferry: So, for those who don't know who you are, please tell us, who is Spencer Rascoff?
Spencer Rascoff: I'm just a guy who started a website to give consumers access to great information and connect them with great agents–it's as simple as that and we're having fun while we do it.
TF: You're helping a lot of people! Tell us about your multiple brand strategy and how it impacts agents and consumers.
SR: Zillow Group operates Zillow, HotPads, and StreetEasy. StreetEasy is our New York brands and HotPads is a rentals brand. Once we close the acquisition of Trulia then we'll also operate the Trulia brand. To the consumer these will all be separate brands. Some people like green and they might use Trulia. Some people like blue and they might use Zillow. But what's great is that it allows real estate professionals to only have to come to one place to manage their listings, buy their media and manage their online reputation. 
TF: What about the big Rupert Murdoch announcement buying realtor.com? Are you guys shaking in your boots? Do you like the competition?
SR: We've never been overly focused on competitors. We first focus on our users, which is the consumers that use our website and mobile apps, and then focus on our advertisers. If we do those things in that order, then the competition kind of works itself out.
I will say, though, that there is one benefit of News Corp buying realtor.com, which is that people are finally starting to see that realtor.com is not the industry's website. It's News Corp's website.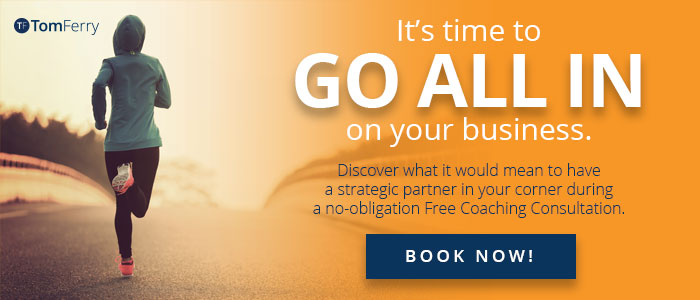 TF: Let's talk about MLSs, did you assume ListHub was going to go away when News Corp bought realtor.com? I know that everyone's been asking that.
SR: Well for us at Zillow, we always knew that the best way to have high-quality listings on Zillow is to work directly with the listing source, not through an intermediary. The listing sources are MLSs and brokerages. That's our strategy, which is to go get listings from the source. Partnering with MLSs is a really important part of that.
TF: I was excited about Zillow's new announcement of the video ad product. Can you share what it's all about?
SR: We know that video is such an important part of most agent's strategy, so a couple months ago we launched a new ad product. This allows agents to buy a video spot, displaying a one to two-minute commercial that's highly produced. These videos get served only in the zip codes that that agent wants to target. It shows up on desktop and mobile. We found that these video spots really help agents brand themselves–most of our top premier agents have already purchased their zip codes and the videos are doing really well. 
TF: You just released a book that talks about the new way real estate is being done–tell us about it.
SR: I wrote this book called "Zillow Talk: The New Rules of Real Estate" with Zillow's chief economist, Dan Humphries. What it's all about is mining all this incredible data that we have at Zillow and making it accessible and actionable to consumers.
One of the things that we do in the book is try to debunk a lot of myths. For example remodeling. A very common myth is that you should remodel your kitchen. The data actually says if you want to earn a return, when you sell your home you actually want to remodel a bathroom. In particular, remodel your bathroom at the very low end, because if you do a high-end remodel you just won't get money out the other end. We used a lot of data and a lot of analysis to prove that. It really debunks central myths of the real estate industry.
Another good one is "always buy the worst house on the best street" or "the worst house in the best neighborhood." Everyone has heard that. It's actually terrible advice. We mined the data and looked at the bottom 10% of homes around the entire country. Then looked in each neighborhood, by value, and analyzed that appreciation rate versus the average. It turns out that the worst home in those neighborhoods performs significantly worse than the mid-level or high-end. It kind of makes intuitive sense if you think about it because there just aren't that many buyers for that type of home in that neighborhood. Sometimes it's the worst home for a reason. We try to challenge these central assumptions and replace fiction with fact. That's what the book is all about.
TF: You're bringing big data to the myths of real estate. I think all of you should buy it–I already bought a bunch of copies. So who is the core audience for your book?
SR: It's definitely for agents, but also for anyone interested in real estate. We wrote it with broad appeal. It's entertaining, it's breezy and has gotten great reviews so far. I've already had a lot of agents telling me that they're giving them as closing gifts to their clients, so that's a great way for agents to look really savvy and sort of demonstrate to consumers that they understand how real estate has changed and they have association with the Zillow brand.
TF: It's a great closing gift, or past client, holidays, and all of the above. Closing thoughts, what do you want to say to everyone watching this video?
SR: What I like about the followers of Tom Ferry is that they want to make money. They believe that real estate is a profession and real estate is a business. The reason that our companies have such good symbiosis is because Zillow advertisers also want to make money. That's the common thread.
If you're taking the time to watch this it's probably because you want to make more money. If you do, then Zillow is a great place. Tom Ferry – Your Coach is a great place. I think that's why our companies have a great relationship.
TF: Thank you. I appreciate that. 
Now I want to make an offer to everyone watching, if you buy a copy of Zillow Talk on amazon.com, send me a copy of the receipt to tferry@tomferry.com and I'll send you a PDF copy of our CEO manual. It sells for $300 and is all about utilizing proven systems to organize your business and take it to the next level.
We're out. Thanks so much for watching. Remember, always, strategy matters now more than ever and your passion rules!