Tweet it out: "You don't have to be great to start, but you have to start to be great" @TomFerry
Happy New Year! Today we want to talk about how do you make sure that the first week out of the gate is a powerful one! So I've got four actions I want you to consider…
Number one: get your January and first quarter goals up and visual. Remember, if they're not up, if they're not visual, they're out of sight and they're out of your mind. 
Number two: call every single past client from 2013 and 2014. Here's a script to make it easy:
"Hey (client name), just want to reach out and say happy new year! I hope you and your family had a wonderful holiday. Hey tell me one thing you're committed to next year. What's one thing you want to do in 2015, in any area of your life?"
Now what you want to do with this information is put it inside your CRM, so anytime you want to talk to them about real estate, it gives you a reason to call them.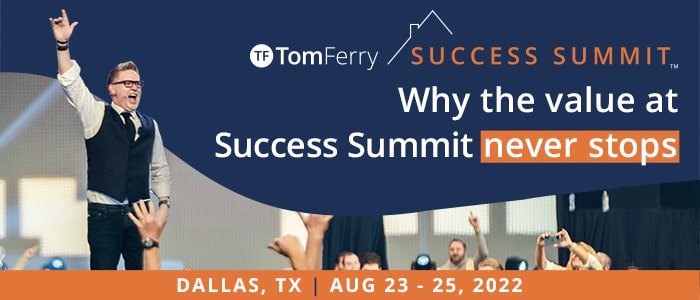 Number three: call every lead you have. Find out how they're doing, what's their goals, what's their plan in terms of real estate. You want to convert this leads in appointments. Your goal in the first week is to set up all the appointments for the month of January.
Number four: read your Best Year Ever letter. If you don't know what I'm talking about, go here. Read it three to four times a day. Remember, if you keep reading it over and over, you become those words. You begin to realize all those goals and dreams are absolutely possible.