Important Database Strategies to Grow Your Real Estate Business | #REalSuccess Episode 29
Reading Time: 4 mins, 58 secs
It takes 7-8x more time, energy, and money to get new clients, than it does to get more business or referrals from your current clients.
82% of all customers would say they would work with their agent again, but only 12% actually do.
This episode of REal Success is all about mastering your database and boosting your referrals and repeat customers!
On this episode, Coach Bill Pipes interviews rockstar agent Trey Willard.
Trey is from Baton Rouge, LA and came from a background in sales.
Based on the encouragement of his friends, Trey got into real estate after trying a few other career paths.
He started working on his real estate course and about the same time got the opportunity to be an assistant to his friend in real estate.
He worked his way up through the ranks and now has his own team with two buyers agents, an assistant, and a transaction coordinator.
Last year, Trey did 113 transactions totaling about $20 million in sales.
The crazy part is that he did that as a solo agent with an assistant!
Focus on Value
Of those 113 transactions, 85% came from his database.
Trey focused on providing value to his customers, and building relationships.
If you want a great book on this subject, be sure to check out Dale Carnegie's How To Win Friends and Influence People.
A lot of agents overcomplicate the process, and feel like maybe they don't have any value to add.
It is actually easier than you think and Trey follows this plan…
2 Kinds of Databases
Trey has two databases…
One of them is focused on lead gen where all his brand new leads get sent.
The other database is his sphere of influence and past clients.
As you might suspect, the second database is where all those transactions came from.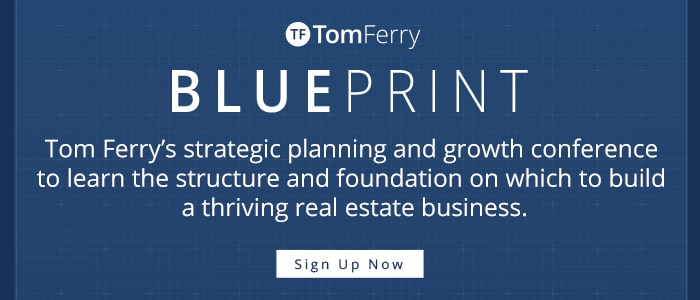 24 Touches
Trey has found that the best way to keep in contact with his database is through about 24 touches per year.
2 Videos per Month
Trey sends out two quick videos every month.
One of them is a Q&A style and covers a topic like "5 ways to get your home ready for the market!"
The other video is on Facebook Live and is a simple market report.
As a side note, Trey uses Realmarketreports.com for content for these videos and as something to send to his database.
4 Items of Value
Trey sends out four items of value to his database throughout the year.
Recently it was a magnet with a list of his referred vendors (electricians, plumbers, landscapers, etc.).
Quarterly Phone Calls
Trey calls his database quarterly and makes sure he looks at their Facebook timeline before he calls.
One of those calls is a birthday call, and you can use Facebook and find out whose birthday it is.
Don't always make the calls about asking for a referral!
Think about Gary Vee's method of "jab, jab, jab, right hook."
Maybe on one of those four calls you say something like "Inventory is really tight right now, we have a lot of qualified buyers…. Are you or someone you know looking for a home?"
Or you could say something like "Hey the market is doing great right now. Are you interested in knowing the value of your home?"
Even if they say no, you can say something like "If you want to know in the future or have any questions about real estate, I'm here for you."
Note that the second one wasn't even an ask for a referral.
Remember that you have to earn the right to ask for a referral.
Regular Mailers
Trey sends out holiday cards and just listed/just sold cards.
Make sure your holiday cards are hand written.
Events
Trey hosts 2 client appreciation parties every year.
He invites anyone who has bought a home in the past year.
He also holds a networking event at a local restaurant.
Giveaways
Trey has done a reverse buy of a cake or pastry where the clients come by the office to pick it up!
It is another excuse to reach out to your clients, and simply thank them for being great clients.
Build Your Database
Start with your phone and also look at your friends on Facebook.
Missing data from some of your leads?
One of the best ways you can get that information is to call!
Tell them you want their address because you'll be sending out some items of value this year and you want them to be a part of it.
Don't have their phone number?
You can also use Facebook messenger to start that conversation about items of value.
Prospecting
Trey has a goal of making about 15 calls to his sphere of influence Monday through Friday.
He knows that the average for most people is that 40 calls equals one sale.
He then follows the daily number formula.
Trey doesn't always feel like prospecting every day.
Like David Devoe said on REal Success, you have to be willing to do what others won't to be successful.
Make sure your "why" is big enough and your mindset is right.
Morning Routine
Trey uses the model from Miracle Morning.
He is the first one awake in his house.
He starts with affirmations and some quiet time.
He then takes his kids to school and on the drive to the office, he listens to personal development podcasts.
Once he's in the office he is looking at the hot sheets and watching the #TomFerryShow.
By now is mindset is right and he is ready to get work.
Trey admits his routine is a little boring, but it works and gets him results.
If you want to learn more about this, Trey recommends that you check out the book the Compound Effect.
Next Steps
Want to learn the scripts and strategies to convert more leads?
See Coach Bill Pipes live at Sales Edge!