Providing More Value To Your Customers With Gary Gold | #REalSuccess Episode 28
Reading Time: 3 mins, 26 secs
This week's #REalSuccess features rockstar luxury agent Gary Gold.
If that name sounds familiar it is because Gary was the agent who sold the Playboy Mansion!
Gary has been selling real estate for close to 40 years and serves the Beverly Hills and Los Angeles markets.
Get your notebooks ready, because Gary shares with Bill a short master class on how to better connect with your customers and provide them with more value…
Gary's Lead Sources
Even though Gary has been in the business for about 40 years, many of his customers aren't ones that have been in his database for years.
He uses leads from Zillow, referrals, and other sources.
He says the key is to put all the leads in one place like a CRM or spreadsheet.
Standing Out Among 2.3 Million Real Estate Agents
It has never been easier to get a lead, but you probably aren't the only one chasing that lead.
There are 2.3 million licensed agents.
Gary says that you don't want to just be one of the ten agents the lead is speaking with…
You want to be the sole agent your leads are speaking with.
That is what separates the top agents, and is HOW the money is made.
Getting In-Play With Your Leads
It isn't enough to simply just have another lead in your database.
You have call them and be engaged.
You have to make a plan for the next step, and in the luxury market that next step could be a while.
Gary talks about being "in play" with his customers.
This means there is an ongoing conversation; a back and forth dialogue.
You are essentially staying top of mind with them, and you are the person they think to call when they see a listing they like.
Some Clients Are Tough To Get In Contact With
I'm sure you've had those clients that are hard to get a hold of…
You keep reaching out, and most people eventually get discouraged.
You have to be the agent that hangs on to the end.
Be tactful and respectful, and chances are good they will appreciate your perseverance.
Just because you can't get a hold of them it doesn't mean they aren't interested; it just means they are busy.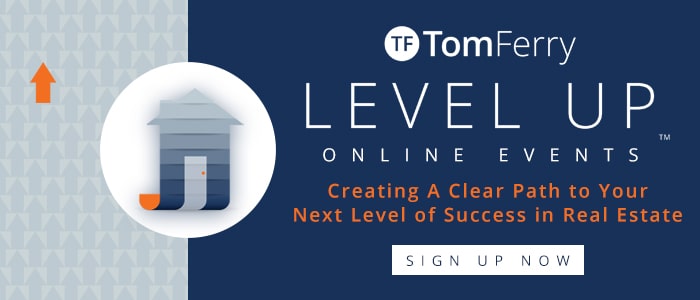 Communication Tips
You have to mix up the patterns of communication and see what works.
Don't lay a guilt trip on your customers that are hard to get a hold of; call with a point in mind.
That means calling to "check in" isn't good enough, and you need to bring some value to the customer.
As an agent, you want to be the one that calls at the right time, brings the right value, and resonates with them.
Overcoming Insecurities
Gary looks at this calls this way…
If he doesn't have anything to say, he is insecure about making the call.
But when he has something of value to offer, it completely changes everything.
You can overcome being insecure be being VALUABLE.
Morning Routines & Book Recommendations
While Gary doesn't have a multi-step morning routine, he does actively spend time thinking positive thoughts when first waking up and before going to bed.
One of the books that impacted Gary the most was The Magic of Believing by Claude M. Bristol.
He also really enjoyed Think and Grow Rich, and Tony Robbins 30-day program.
Additional Ways To Provide Value To Your Customers
Gary has put a powerful system in place in his business.
Through his network, he can often pair sellers and buyers.
If you can provide a client with an off-market listing, you are creating a ton of value that separates you from the competition.
Take Action
Whether you are working in a luxury market or serving a specific community, you have to provide VALUE!
Gary has built his career by consistently providing a service and value to his clients and you can take that same philosophy and apply it to your business too.
What steps can you take to provide more value to your customers?