Convert More Of Your Online Leads | REal Success Episode 26
Reading Time: 2 mins, 40 secs
Are you maximizing your online lead sources?
This week's REal Success features rockstar agent Becky Garcia sharing how she has over a 10% conversion rate for online leads!
Becky serves the West Valley area of Phoenix and has been a licensed agent for over 12 years.
She started her team 3 years ago, with their first year in business closing about 125 homes.
This year they are on track to close 234 total deals, and the goal for next year is 300!
Becky's team consists of 8 sales agents, two ISAs, 2 transaction coordinators, a full time marketer and a personal assistant.
Online Leads
Becky has over a dozen lead sources, but she has 4 major lead pillars…
The majority of her leads come through Zillow, Trulia, PPC (pay per click), and past clients.
What is truly amazing though, is that they have a 10.9% conversion rate for all online leads.
Zillow
Becky has been using Zillow for 5 or 6 years.
Even though many agents have differing opinions on Zillow for leads, the important part is going where the consumers are.
A lot of people use Zillow and there is an ample opportunity to generate and convert leads here.
Becky's team has 170 reviews, and her closest competitor has 144.
She knows this information, and you should know that information about your competition too.
Becky has spent $42k on Zillow and it has generated over $420k!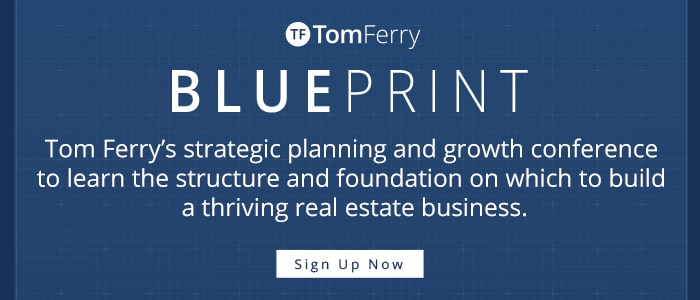 Lead Conversion
Becky says that one of the most important things is "speed to lead" and usually contacts her leads in under 2.5 minutes.
Even if you are a single agent working by yourself, it might make sense to consider working with an outside service to help you quickly connect to leads.
The process is a call, text, and email over the next 21 days.
The first 3 days is the most important, but Becky has worked out a system of reaching out to her leads at different times of day through multiple attempts.
Drip Campaigns?
While drip campaigns are an effective way of contacting a lead it is by no means the same thing as communicating with them and finding out specifically what their needs are.
Instead of just letting emails send in the background, Becky takes and active approach to reaching out to her leads.
This means Becky provides a better experience than the competition.
Lead Conversion Tips
Send emails with a BombBomb video.
This is a great way to get the dialogue started, and it is very effective with a good hook.
Expect several attempts.
Sometimes it can be as many as 15 or 16 points of contact before the lead is converted.
Know your scripts
Becky uses the LPMAMA (location, price, motivation, approved, mortgage, agent) script with amazing results!
It is also a great idea to record your calls so you can learn how you can improve.
Your Leads
While everyone's strategy is a little bit different, the most important thing can do is follow up with your leads!
Becky has created a plan to strategically reach out to her leads over a 21 day period and help them find a solution.
Whether you get your leads from Zillow or another source, create a plan to better serve your leads which will create a higher conversion rate.