Keys to Being a Successful Leader | REal Success Episode 25
Reading Time: 2 mins, 40 secs
Every real estate agent is a leader!
You might be leading your team of agents…
Or you're simply leading the transaction, and you are the voice of reason that is keeping the deal together.
Today's REal Success is all about how to be a more effective leader, and we are hearing from industry expert Todd Conklin.
Todd Conklin was originally from San Diego and moved to Idaho in 2002 and started selling real estate.
He then started his own company in 2006, which now has 7 offices that cater to the resort and luxury market.
Todd has about 200 agents and staff and they average 8 transactions per person per year.
That means a whopping total of about 1600 transactions per year!
Todd is incredibly proud of his team's growth and it has put his company on the INC fastest growing companies list and last year they were the second fastest growing team within Coldwell Banker.
How does all this work?
Todd puts the right people in his organization, and has a strong leadership structure.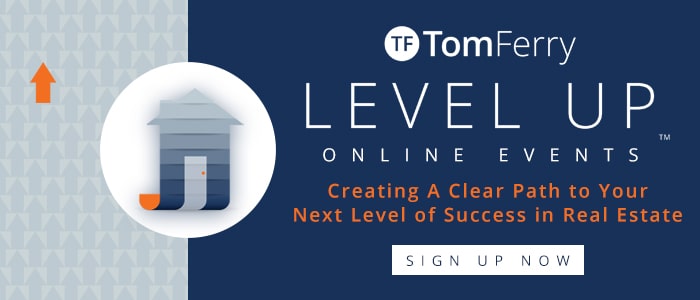 Key Traits For Leaders
Great leaders aren't born; they are developed.
Here some of the key traits Todd looks for in the leaders.
Have Heart
You have to have heart and be committed to changing lives…
Your intentions must be right from the start or you won't be successful as a leader.
Thick Skin
Being a leader means that you are unapologetic, and stand for what you believe in.
We all want to be liked and be comfortable, and being a leader means that you go against those natural inclinations.
Thirst for Knowledge
It isn't just about being hungry for knowledge; it is also about knowing where to get it.
This means having a mentor or coach, and knowing that it is okay to ask for help.
You don't have to have all the answers, but you need to have the right resources around you to help you find those answers.
Have the Right Spouse/Partner
When you have the right person that is supportive and helps you grow, it makes all the difference.
Practical Leadership
Todd has regular meetings with his staff and managers, and this is a safe space to challenge and grow with each other.
Tracking and measuring is huge, and Todd keeps his team accountable to KPI's.
Leaders Make Mistakes
Todd says you can't take yourself too seriously…
Sometimes people get too focused on themselves which changes how they react to successes and failures in business.
Make It Better
Have the world be a better place because you were there.
Lead people and inspire them to be better.
What You Take in is Directly Related to Your Output
This is applicable to the people you spend time with and the books, you read.
Bring value by solving problems and making a difference.
Whether you are leading a team or just leading the transaction for your clients, make sure the whole experience is better because you were there!
Learn More
Want to further develop your leadership skills?
Come to an event!
Check out the events calendar here.
Also, be sure to check out Bill's Brand New Digital USB Training: What You Say Matters.