Age Is Not a Limit For Success | REal Success Episode 22
Reading Time: 2 mins, 33 secs
This month on REal Success Coach Bill Pipes talks with rockstar agent Ed Converse.
Many of you might have seen Ed on a panel at this past Summit.
Ed is 76 is years old and works in the areas north of Atlanta and throughout Georgia.
When the market was tanking 9 years ago, Ed jumped right in starting a new career in real estate!
Other agents were complaining, but Ed decided he was going to be a success!
Last year Ed sold 11 homes, and he has sold 18 homes year to date.
His goal is to hit 30 closings this year, and he has already tripled his income!
Lead Sources
Even though Ed is 76 it hasn't at all prevented him from taking full advantage of technology.
In fact, many of his leads are generated digitally, and the other leads are followed up with using digital tools.
FSBO's
One of Ed's lead sources is FSBO's – or what I like to call the "Fastest Source of Business Opportunities!"
He starts with a few calls, and then makes a spreadsheet with follow up actions.
Some of Ed's follow up actions include dropping off market analysis through Cloud CMA in a binder, sending videos he creates, mailing Starbucks cards, emailing KCM articles, sending postcards, and many other things.
Ed created a 45 day plan to follow up with FSBO leads and the average conversion time is about 3 weeks.
The biggest mistake most agents make with FSBO's that they don't follow up enough.
Like Ed does, make sure you follow the scripts to connect with FSBO leads!
Online Lead Generation
More than half of Ed's leads come from online lead sources.
He also uses Realtor.com, TorchX, BoomTown and Facebook Ads.
Ed focuses on providing value and following up with leads ASAP!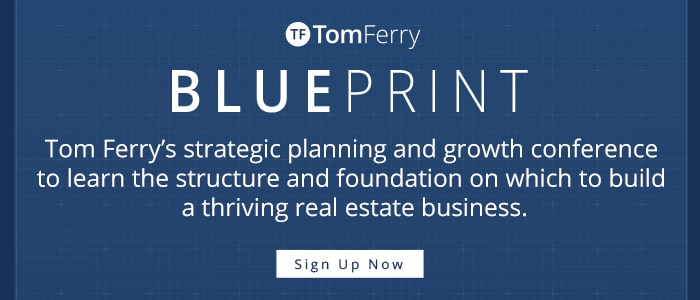 Success Practices
Ed's success is built upon a foundation of having a plan in place, accountability through coaching, and having the right daily practices.
Daily Practices
Ed follows the Miracle Morning for Real Estate Agents.
Ed starts the day with meditation, devotions, and affirmations.
He also spends time reading everyday, and is currently reading Less Doing, More Living.
Ed takes working from home seriously, and dresses up every day in a shirt and tie to make his calls.
Age Is Not A Limit For Success
Some people think they reach an age when there is nothing left for them.
Ed decided that wasn't for him and he wanted to be something without age being a constraint!
Ed's 3 Tips For Success
1. Schedule your morning.
2. Read motivational material and get excited!
3. Have systems in place for following up.
Next Steps
I loved when Ed, mentioned that quote "Fear destroys more dreams than failure ever can."
One of the things Ed's credits to his success is coaching.
He was waiting for business to come to him, but he needed to do more than that.
Coaching provided him with accountability and the tools he needed to get more success.
You can also increase your business through coaching just like Ed; learn more here.