Proven Strategies That Can Transform Any Agent Into A Top Producer | REal Success Episode 21
Reading Time: 2 mins, 34 secs
This week on REal Success, Coach Bill Pipes, interviews Jeff Mays!
Jeff Mays has been in real estate for 26 years, lives in Richmond, VA and started in real estate shortly after college.
Jeff has held various real estate positions including buyer's agent, agent, trainer, broker/owner, and coach.
The success Jeff has achieved comes from two key areas…
Owning the morning and setting goals for the day that must be achieved.
Jeff learned early on from his mentors that if you take care of your priorities first thing in the morning, crazy afternoons won't take over the whole day.
Jeff built a very successful team regularly working with new and average agents transforming them into top producers.
Jeff's Steps For Top Performing Agents
1. Create a goal to set one appointment every day
The mindset is: "What am I going to do today to set an appointment?"
That being said, what is the highest and best use of your time?
Think of your time like a doctor or lawyer does.
While the goal is for one appointment, it doesn't mean you should stop there.
When you're on a roll, keep going!
2. Have a plan to get more business
What types of real estate are you going after?
E.g. FSBO's, expireds, past customers, etc.
What is your approach to get that business?
E.g. find buyers at open houses on the weekend, show them properties the following week.
3. Learn your scripts and presentations
In Jeff's office they would role play and practice scripts every day.
When you have your scripts and presentations down, you separate yourself from the average agent.
4. Take action
Agents can "ready aim" all day long, but those agents that succeed take action.
Don't be afraid to fail; get out there and set appointments.
When you focus on appointments with action behind them you'll get the win.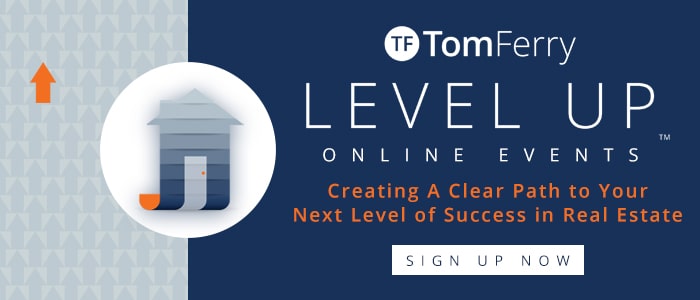 Questions To Think About
So what happens when failure does come?
You have to believe in yourself and surround yourself with supportive people.
It is okay to be honest and ask for help.
What separates top producers from everyone else?
They are normal people, but they have different habits, practices and disciplines.
How long does it take to be successful in real estate?
Real estate is a marathon, and you learn by being consistent and doing what the best agents do.
Always be testing and trying new things to see what is best for you.
Don't quit just because it is tough; you might have to keep at it a while before you achieve the success you are seeking.
Next Steps
Be a top producer!
Being a top producer isn't necessarily easy, but it is definitely attainable.
Learn how coaching can help you get there even faster.
Never stop learning!
The picture below is of an amazing rockstar, Virginia.
She is over 100 years young and recently attended Sales Edge!
She is still reading tons of books, closing deals, and learning new things every day!
Be sure to see Bill at Sales Edge!