The Easiest Way to Build a Profitable Referral Network | REal Success Episode 19
Reading Time: 2 mins, 24 secs
Are you ready to take your sales to the next level?
This week on REal Success you'll hear from rock star agent Steven Cohen.
Last year he did $120 million in sales and now has an aggressive goal of $170 million in sales this year.
Steven has built this successful business by cultivating relationships.
Several years ago Steven Cohen made the jump from $40 million per year to $90 million per year in sales.
He did this after I asked him this important question:
"Are you interested or committed?"  
Not only did Steven decide he was committed, he also changed his habits.
He credits these three game changing factors for his success:
Working with a coach
Having a business plan and setting goals
Starting each day with affirmations
In addition to those key steps, Steven found that his business increase came through an increase in relationships.  
Networking gets a bad rap, but it is a proven method you can use to generate new leads.  
Networking opportunities come through friends, events, or even meeting new people at parties.
When you meet new people be sure to ask about the things that are important to them.
Ask them about their families, occupations, and dreams.
You don't have to jump right into business, and it is important to take time to simply get to know people.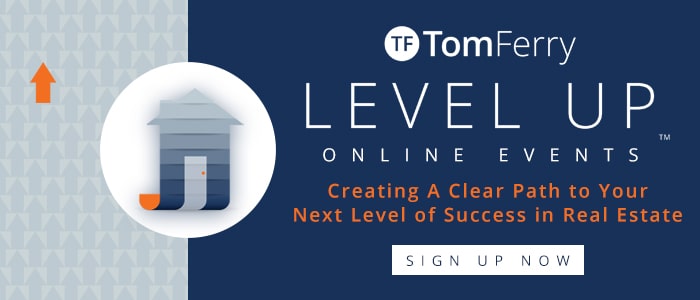 Networking Tips
When you approach successful people remember that they respect other successful people who are hungry
Be genuine and authentic
Be the best version of yourself; don't try to be someone else
Along with the new connections you are building, you also have a database of people you have already worked with and helped.
Your database is filled with dollars!
If you don't call your database you are missing out on valuable opportunities.
Last year, over 50% of Steven's business came from his database.
He reaches his contacts by:
Calling them
Sending post cards
Social media
Keeping in touch can be as simple as calling someone because they were on your mind, or dropping them a quick email.
Lastly, one of the best pieces of advice Steven ever received was about asking the right types of questions…
Most people get hung up on asking "why" something happens, but the real question you should be asking is "how" to make something happen.
Steven starts every day out with affirmations and visualization and this is the "how" to making things happen in your business.
I loved it when Steven said "if you can see it, you can make it be."
Are you ready to take your career to the next level? 
Find out how you can partner with an expert coach to get the growth you deserve. Schedule your free coaching call here!
Just like Steven said, one of the most influential things that contributed to his explosive sales growth was working with a coach.