Time Management Secrets Every Real Estate Agent Should Know | REal Success Episode 17
Reading Time: 2 mins, 47 secs
Jim Rohn said it best when he said, "Time is more valuable than money. You can get more money, but you cannot get more time."
In this episode of REal Success we talk to Bree Phillips who has mastered time management for nearly perfect work-life balance.
We are all given the same 24 hours in a day … but have you noticed how some agents are just able to get way more done? And how they have more free time for family and friends and make more money?
There's a reason for that …
A Successful Time Management Routine 
Like any new habit, time management is often easier said than done. But when you take the time to write out a schedule it will give you the road map to your work-life balance success.
Coaching member Bree Phillips is one of the top brokers in Clatsop County with 115 homes sold in 2015 out of 790 homes sold in her area. That's 14.5% of home sold by her in her farm!

Here's what's worked for Bree and many other coaching members.
Schedule Musts

– Vacations for the year are planned out ahead of time.
– Saturday's are set for meal planning and shopping for the upcoming week.
– Has a to do list for every day.
– Listens to the Tom Ferry Podcast every morning.
– Prospect 4-5 hours a week, calling past clients, sphere of influence and expireds.
– Reads and participate in a month book club.
* Favorite personal development books are The Power of Habit and Life by Design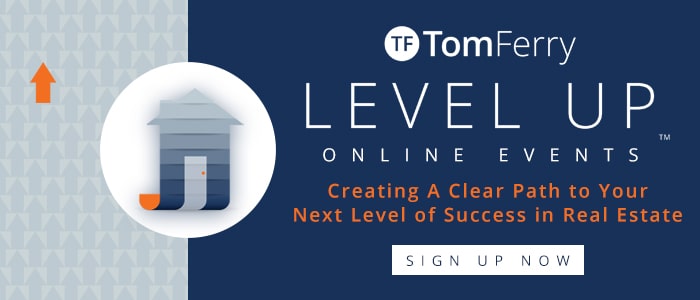 Morning Routine
Bree has taken the Tom Ferry morning routine and adjusted it to work best for her.
– 5:30 am: Get up and ready for the day  (Tuesdays 5:30am role play)
– 6:00 am: Wake kids up, start breakfast and get lunches ready
– 7:20 am: Take kids to bus stop and head to work
– 8:00 am: Get to work and do affirmations
– 9:00 am:  Each team member does their hour of power
– 4:30/5:00 pm: Home from work
Tips for Work-Life Balance 
#1 Secret is TRUST
Bree's big breakthrough was when she decided to hire people who she really trusts and train them up and give them the power to make decisions.
When Home Focus on Being Present
Bree uses this time to make dinner, help her kids with homework and focuses on not constantly checking her phone.
Trust that your team will be there to back you up.
If you are a new agent with no team it is even more important to schedule out time for your family.
Office Hours 
In order to provide high quality customer service you DO NOT have to be available 24 hours a day.
Pick your office hours and post them everywhere; your website, business card, voicemail, and social channels.
When you set the expectation  people are more willing to respect you and your time.
As a coaching and training organization our members are taught to live by a schedule for maximum effectiveness with the same 24 hours in a day everyone has which is why our clients earn 8X the industry average.
If you've never planned out your business or life then it just means you have a great opportunity ahead of you to improve your business even more.
You can start with a Free Coaching Consultation to learn about our programs or attend a live event.