Achieving Massive Success by Farming | REal Success Episode 16
Reading Time: 2 mins, 16 secs
In this episode of REal Success, Coach Bill Pipes talks with Team+ Coaching member, Brandon Howe, about how he achieves massive success through Geographic Farming. Brandon has gone from 46 – to – 96 – to – 139 transactions in just three years!  He says that  50% of his business comes from his farm and that he has mastered the formula for achieving 4-to-1 return on every dollar spent on farming.
This is one video you'll want to watch and re-watch to retain all of the best practices Brandon shares.  We'll do our best to summarize them here.
Brandon says that 80%-90% of your real estate business success is combining with the RIGHT MARKETING with the RIGHT FARM.
TIP: "When starting a farm focus more on sweat equity and less on check equity."
 4 Tips to Starting a Successful Geographic Farm
1. Start Small
Choose a smaller farm to start with. Once you own that territory you can start to expand your farm.
2.  Avoid Farm Competition 
Look for neighborhoods that do not have a dominant agent.
3. Turnover 
 Look for neighborhoods with a 6%-8% turnover rate.
4. Price Point 
 Pay attention to the price point of homes in the neighborhood. This is especially important if you are just starting out.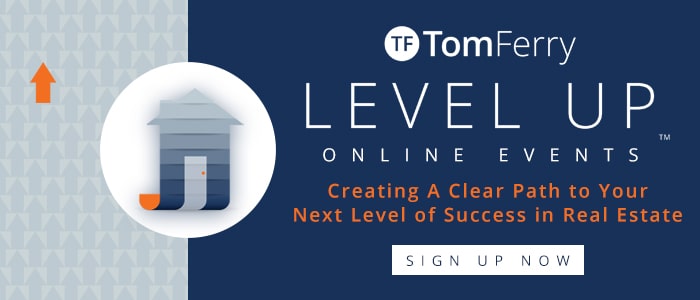 3 Tips to Dominate Your Geographic Farm 
1.  Sweat vs Check Equity 
When starting out with your farm you want to focus on sweat equity.  Here are a few sweat equity components …
– Circle Prospecting (with new listings and just solds)
-Work Expireds
-Open Houses
-Door-Knocking (in conjunction with open houses)
2. Marketing 
Look at what other agents are doing and piece it together to make it work for you and your business. When working on your marketing pieces make sure you are speaking in the consumer's language and you are giving them relevant information.
If you want a cost efficient and effective solution check out www.geographicfarm.com 
Brandon sends out 2 -3 marketing pieces every month to each of his farms.
1.  CTA piece with no branding only on the back.
2. Branding piece or Social proof piece 
3. Market update piece (only to some farms)
3. Online Presence 
According to research reported by Digital Trends the average person in the United States checks their social media 17 times a day! With statistics like this … there is no reason not to be on social media.
Create Ads that look like your branded direct mail pieces and serve them to the people in your farming zipcode.
Create videos that are 2-3 minutes with relevant info for your clients.
Bill Pipes interviews a rockstar coaching member each month to bring you the best tips, techniques and systems that are working for the most successful real estate minds in the business.   Binge watch them all here: REal Success with Bill Pipes