How to sell 92 homes in 3 months! | REal Success Episode 9
Reading Time: 3 mins, 24 secs
Selling 92 homes in 3 months is no small feat, but it's definitely attainable with the right team and a raving client list. Colorado Springs agent, Treasure Davis shares with us how to build a highly effective team and a client base that consistently generates referrals.
Go to (6:02) to discover what it takes to have a breakthrough in your business
Go to (10:40) on creating lasting relationships with new leads
Go to (15:09) on how you should be using social media to nurture leads and take more listings
Go to (21:34) for the do's and dont's of building a winning team
The Secret To Building A New Relationship
Sit down to talk to your client, not only about their wishlist and what they want in a home, but why they want that in a home. Taking the time to investigate and really listen to what they're saying, repeating it back to them and not checking your phone makes all the difference. Really be in the moment. Make them feel like there is nothing more important than them.
How To Strengthen Relationships
To strengthen our relationships with our database & past clients, we make an effort to stay in front of them. We have them on Market Snapshot so they can get CMAs of their properties. We also call them once every quarter. We send them a RE/MAX newsletter with national and local stats. We email them to consistently touch base. But I think a lot of it is Facebook and social media because that's where our clients hang out. We do so much on social media that it really pays off for us. We are not only friends with our clients on social media, but also in person so when they see us on there being active in the community, that reengages them back with us. We also make an effort to connect with our clients by liking  and commenting on their posts to show that we really care about them and show interest in their lives.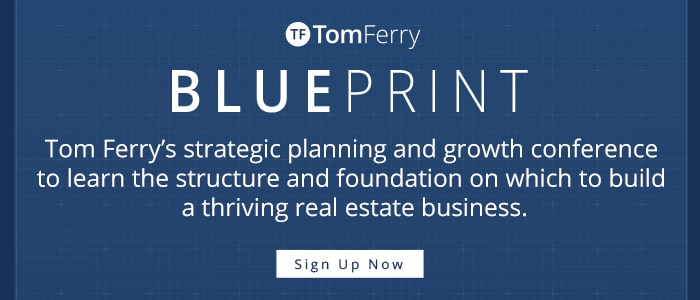 Creating A Relationship With Your Team
When I first got into real estate, I watched a lot of people that were really successful. I swore that the minute that I ever had success, I would never let it go to my head; that I would never treat people like they worked for me. They worked with me. I would always treat people the way that I would want to be treated if I was on a team. If you value their families and you value them as people, they're going to value you right back.
What I really love about my team is that they're a little bit organic. We're all able to collaborate and work together extremely well and it gives everyone a lot of empowerment to know that there's no secrets. Everything's out front. One thing that we do is as hard as we work, we play just as hard. This January, we just enjoyed a trip with our husbands to Mexico, all expenses paid, all inclusive, so that we could just be friends.
The biggest mistake I probably made in my team is hiring someone that was my number one referrer and one of my past clients and one of my best friends. I hired her because I loved her. I respected her. I thought she would be a good fit. Although she's a great person and we're still friends, it wasn't right for the team aspect. What I needed her to do, she couldn't do. I'm very firm with people and say, "You have to be able to roll with the punches, because your job description is probably going to change three times."
When it comes to strengthening my team, I have a morning check in with my team at 8:30. We check in with each other every single day. We go over what our success was for the day before. We go over what our goal is for the day. We go over our affirmations. We go over scripts. We go over what we're thankful for as a team every single day.