How to Dominate Expired Listings | REal Success Episode 3
Reading Time: 5 mins, 55 secs
Tweet it out: "What you're willing to do now that others won't, will allow you to do in the future what others can't" @TomFerry
Here's episode 3 of REal Success with Bill Pipes!
In this episode, Bill talks about current market trends: listings sitting on the market a little longer, inventory growing, and buyers being skittish. Bill brings in top producing agent Tom Toole of Philadelphia, PA who specializes in working expired listings to help you gain market share dealing with expireds, move your business forward, earning more money and help a lot more deserving home owners.
Bill Pipes: Tom, thank you for being a part of REal Success, please tell us a little about yourself.
Tom Toole: I've been in the business for 13 years and before coaching I've been getting by. About 3 years ago I noticed my business plateauing and I decided to join coaching and it was the best decision for my business. A little overview of my business since being in coaching: in 2011 I did 40 transaction and 300k in GCI, in 2012 I did 55 transaction and 350k in GCI, and in 2013 I did 80 transactions and 668k in GCI–that year was my breakthrough year!
BP: Incredible, let's talk about what was the cause of this growth. What are your 3 key lead generating tools?
TT: Before coaching, leads only came from my database. Since I started coaching, my coach said I needed to diversify my lead sources, so we added For Sale by Owners (FSBOs) and expired listings. Expireds have been really good for me and my business.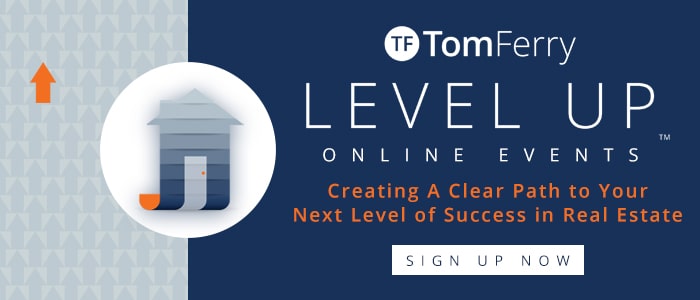 BP: That's an understatement, you are an expired specialist! Tell me, how do you work expired listings?
TT: This past year was a great year for a lot of people, the market is returning to normal. Homes are not selling as quick and it's a bit more challenging market. Sellers aren't going to get it right the first time around. And that's okay! The thing that I really like about expired listings are that you know they are motivated. They have put their home on the market once and hired an agent–they didn't try the for sale by owner route.
The system that I use is to get on the phone at 8am and call all the newly expired listings. I want to be the first one to reach them. I know with the scripts I've practiced with my coach, I will be able to ask the questions to get the appointment. That's the goal of the call, to get an appointment. It's not about getting the listing over the phone, but that does happen sometimes. And if you don't get them to schedule an appointment with me, I get their email address so I can put the right information in front of them.
BP: You talked about using scripts to schedule appointments, are you using the same script on every expired listing conversation?
TT: Yes, same script. Every expired listing seller ask the same questions. The first thing that my coach told me to do was to internalize the script, because if you don't know the script, you aren't going to get the answers to get the appointment. If you don't know the script, you don't know what to say that's like putting another obstacle in front of you. You should be on autopilot and listening to what your prospects are saying. By asking the right questions, you can determine if the prospect is even motivated or not so you don't waste your time or theirs.
BP: How did you master the scripts and use it effectively on expired listings?
TT: I role play the scripts with other agents in the coaching program. If you aren't practicing scripts with other agents, you are practicing it on your prospects and that's not who you want to be practicing it on because that's where the revenue comes from. And that was a big game changer for me. I didn't want to do it, I didn't like doing it, but it helped improve my skill so much and I saw that with the amount of appointments I've been booking.
BP: What else do you do besides calling expired listings? Direct marketing?
TT: Absolutely. When sending a direct marketing piece, it's like a billboard because you are calling them and your mailers supplement your efforts. The system I have in place is 9 touches in 2 months for every new expired that comes off the market. First is an intro letter that includes 3 testimonials, an expired listing that I sold, the days on the market the first time, the days on the market when I took it on and a hand written letter. I then send them a jumbo postcard of an expired home I sold, how many days it was on the market, how long it took me to sell it and a review from the former home owners of their experience with me. I send 4 of those mailers back-to-back, 5 mailers in a row in the first 5 days. Then they will get a mailer from me once a week for the next 5 weeks. Expired listings get hit hard with mailers in conjunction of me calling them.
BP: And what response have you gotten from your efforts?
TT: It keeps me top of mind. Lots of agents don't follow up, which is really where all the money is at. As real estate agents, it's really easy to make the first connection, but it's the constant follow up that most agents don't do. I do it relentlessly and it helps me get through the doors for appointments.
BP: Do you take every expired listing you go after? And if no, how long do you wait until you stop calling and mailing expired listings?
TT: First, I convert 70% of expired listings I go after and second I don't believe in giving up on a lead until they list with someone else. If expireds don't list with me after my 9-touch system and calling efforts, I put them on a 90-day follow up, where every 90 days I check in with them via phone call.
BP: That really speaks to your work ethics. What is the mindset and attitude you have to work expireds?
TT: In this business if you aren't coming from the position of helping people and are only in it for the money, people can sense that and won't want to work with you.
BP: And la
st question, what is one advice would you give to someone who wants to go from 10 transactions to 20 or 30 and is looking to work expireds?
TT: My best advice I would give them is to join coaching. I wish I joined coaching years ago! With a coach, I was able to have work-life balance. I was able to do things I didn't think it was possible. All the coaches are doing this now or have done this before, so it's a no brainer. Do this for yourself and your business.