Mental Toughness – Best of #TomFerryShow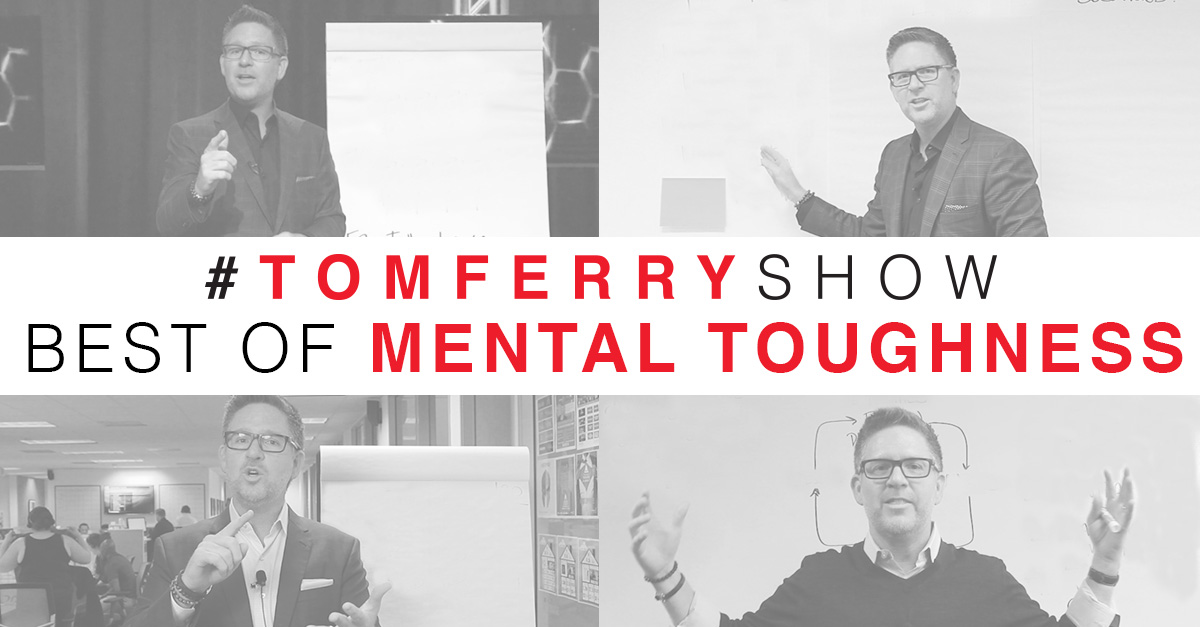 Reading Time: 2 mins, 46 secs
We all know that top performers in business and athletics succeed because of their physical talents and their dedication to training.
However, there is another aspect that often times is just as important yet doesn't get as much attention – mental toughness.
Flexibility, resiliency, and strength are all key elements of people who are mentally strong.
Mental toughness is tremendously important in dealing with the physiological pressures of a competitive industry like real estate.
We've compiled our 4 best videos to help strengthen your mental toughness!
It's important to watch these videos because as I say often say from stage … Your Mind Can be a Scary Place to Be!
4 Proven Videos for Enhancing Your Mental Toughness
#TomFerryShow Episode 45
You know, those times when you're completely in your head about something regrettable you may have said or done.
How much time are you spending in that head space rather than changing your negative thoughts into positive and focusing on what really matters most?
That's what this episode is all about.  
Controlling your attitude to stay in the positive and focus on actions that align with your goals.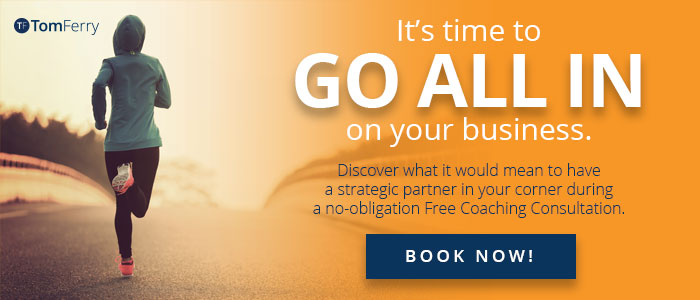 #TomFerryShow Episode 30
Real estate is a hyper competitive industry so there are sure to be times when you feel like giving up … Don't be a quitter!
Use these tip to build a powerful mindset and succeed in real estate:
– How you should start your morning powerfully
– Why exercise and nutrition are so important
– Recommendation on how to improve your mental toughness
#TomFerryShow Episode 31
People often say they are willing to do whatever it takes to reach their goals, but their actions tell a different story.
Are you interested or committed?
Use these tips to commit yourself to success:
– Discover the difference between being interested and being committed
– Why it's important to have your behaviors have to match yours sayings
– Learn about "care-frontation" and how it can make you successful
#TomFerryShow Episode 50
You may know someone with the success-stalling disease called EXCUSE-ITIS
Symptoms of excuse-itis are thoughts in your head or even words you to say to others.
1. "I can start tomorrow"
2. "Not today, first I have to X."
3. "My morning routine just isn't supporting me"
4. "My goals aren't up and visual"
5. "I have too much on my plate right now"
As a self-proclaimed doctor of SUCCESS-ITIS (yep, I just made that up) I highly recommend a strong prescription of awareness, mindset and new behaviors.
Allow me to break it down for you in this video:
Did you know 40% of the world sets a goal or resolution to make their life better?
And, that only 8% of the people actually follow through with that resolution/goal.
Setting goals is a good first step,  but following through on the actions is what's most important.
If you've found yourself struggling to succeed in the competitive world of real estate there's an easier way.
If you're one of the 92% of people that never follow through then we'd like to raise our hand to apply for the job of helping you reach your goals.
Learn more by taking advantage of a complimentary coaching consultation.
You might be surprised to learn how many agents, just like you, are achieving success they never thought possible after becoming a Tom Ferry coaching member.