This may seem a little too "touchy-feely" for some people. But the reality is that a successful real estate agent has to project confidence. Buying or selling a home is an emotional process for most people. They want to have an agent who seems rock solid – someone trustworthy who will help them navigate the twists and turns of contracts, loans, offers and counter-offers. It doesn't matter if you have a bad day, it is your duty to provide a great experience for your client.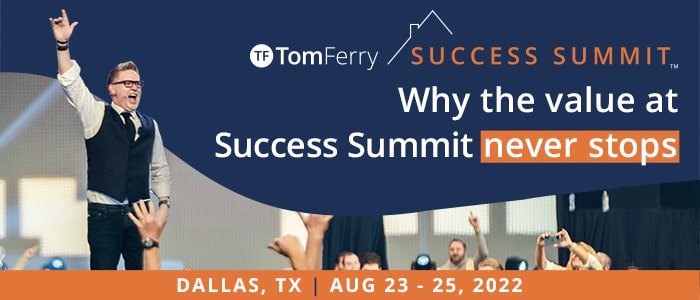 To become confident and project trustworthiness, practice a mindset for success.
Visualize yourself making a phone call to a prospective client. What do you say so they set up an appointment to meet?
Visualize yourself in a meeting with clients. What do you say to convince them to work with you?
Visualize yourself negotiating on a house. What do you say to get your clients the best price?
Although each client will present unique details, there are also many commonalities. Practice your client dialogues so you have ready answers when common objections or problems arise. Before an appointment, go over the relevant dialogues so you can be confident. Try this technique and watch your sales climb!
Try adding positive habits into your daily routines. Prepare for the following day every night. Get rid of the "win-lose" mentality and only create "win-win" situations. Track and measure your progress. Most importantly, don't compare yourself to other agents!
Our coaches are available to assist you establish this mindset for success. Click HERE for a complimentary coaching call and SUCCESS PACK to help you maintain the mindset for success!