How to Hire an Assistant

Reading Time: 4 mins, 0 secs

HELP, I NEED SOME ASSISTANCE! If time is money and you're spending too much time on things that don't have a direct correlation to cold hard cash then it may be time to hire an assistant. But…how do you know if NOW is the right time? Here's a trick I've used many times when making a hiring decision. Place a notepad on the side of your desk and write down everything you do over the course of a week. Then review the list and determine if there's enough work to justify a new hire. Once you've decided that it's time to hire an assistant there are a few important steps to take before saying, "You're Hired!"
LET'S BREAK THIS DOWN IN 5 EASY STEPS!
1. The Job Description: The first step is to determine the tasks your new assistant will be responsible for, the hours you want them to work (and how these hours will affect your daily business hours), if they will have paid holidays, sick days, vacation days, etc and if so, how many? If you are a Tom Ferry Coaching Client check out the Assistant Job Description in the Member Center.
2. The Money: If you are not quite ready to make the leap into paying someone on a regular basis here are some creative ways to get help.
Share an assistant with another agent
Hire someone part time
Hire an agent who is not especially busy right now who would be willing to help you with your files for free if you offer them some of your buyer leads
Start with a small base salary + a dollar amount per closing.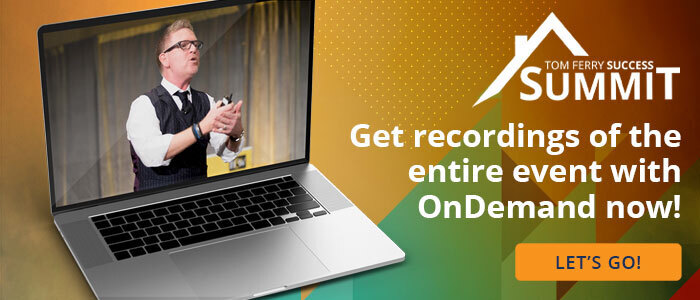 3. The Search: You have several options.
Start by asking friends and family if they know someone.
NOTE: Be aware whoever you hire you must be able to fire. If it would be uncomfortable to fire your friend or family member, don't hire them! I lost my best friend that way…another story for another day.
Post your job on your personal Facebook page or create a Facebook ad.
Try local job postings like Craigslist or a professional site like Monsterjob.com.
Check with your Broker who may know someone
4. The Candidate: After you've received a few resumes via email (never give out your phone number), skim through to see if there are a few with the experience you're looking for. Notice their past experience and in particular if they've changed jobs often over the last months or years. How far do they live from your office? Is traveling more than 20 minutes or so to the office going to be difficult? Select a few candidates whose resumes appeal to you and start setting appointments. The most important part of the process is the questions you will ask during the interview. Remember you are looking for a key member of your team.
5. The Interview: Get them talking right off the bat with some key questions.
What office experience do you have?
Have you worked on or as a team member before? Tell me more about that. What did you like about the team concept? What don't you like about it?
What do you think your greatest strengths are? Weaknesses?
What is the longest you have ever worked for one employer?
Do you have reliable transportation?
Do you have adequate childcare and a back up system if the child gets ill?
What computer skills do you have, what is you computer experience?
Are you familiar with social media, websites, online marketing, branding, etc.?
Share an experience of working independently and accomplishing a task.
Do you work better from a checklist or memory?
You may also want to have them do some type of test based on what you want them to do. If they will be typing for you, sit them down at a computer and time them on retyping something like letters you would be sending to clients. Give them the main idea but have them create the letter themselves, (sounds elementary, but trust me!) Test them on an excel sheet if that's what they will be doing, have them create an ad for you, pull up Facebook and add comments, show you how they work Twitter, download videos to YouTube…you get the idea. MAKE SURE you see for yourself they can do the job before you make this commitment.
Tom often says – Rome wasn't built in a day and neither will your team. This is a learning process. You will quickly learn what and who works best for you. Go ahead, jump in…you'll do great!   If you are already a Tom Ferry Coaching client, you have a great coach with training and experience to assist you through this important process.