5 Tips to Get More ROI from Your Database
1. Get a Database Management System. Pick out what you think is the best system and then use it. Add every single contact you have into that system. Then add notes for each person: like how you met them, their family size, if they bought/sold with you, etc. This step is very important because when you speak with them later on, you can reference those key moments and will be able to build rapport. NOTE: People love being remembered!
2. Create Groups. Create groups within your database management system so you can connect with and speak to each group on topics that matter to them, whether it be in the form of a mailer, email, phone call, text, social post/ad, etc.
3. Attend Events. Joining organizations, volunteering, and attending community events are great ways to connect with both existing clients and new people to build your network. Always remember to add your new connections to your database and note key details.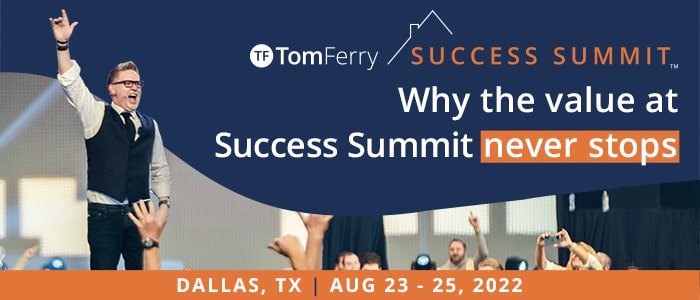 4. Have Meaningful Connections.
If you are at an event, don't just collect contact information, concentrate on having meaningful connections with people. Ask lots of questions, and listen to their answers. Afterwards, follow up with a personal handwritten note or by connecting with them on social.
5. Give Them Some Love.
Show your database some love by doing little special treats for them, and especially for your "raving fans!" These are people who, in a heart-beat, would recommend you to their friends, family, and colleagues. Your "raving fans" will help you expand your sphere of influence just because they like you. Connect with all your contacts periodically so you can stay top of mind.
Need help implementing these tips? Our coaches can help! Click 
HERE
 now to schedule a complimentary coaching call with a Tom Ferry coach.