Create An #Unstoppable Mindset
Reading Time: 1 min, 45 secs
Successful Real Estate agents will tell you that to be successful, you have to have the right mindset. I want you to have an unstoppable mindset! Start by following these super quick and easy steps everyday to get yourself pumped up about your business.
Get Pumped About Your Business!
1. Have A Powerful Name For Prospecting 
If you want to create an unstoppable mindset for booking appointments, name it something powerful. Don't just call it your prospecting time, get creative and name it something positive!
2. Get Your Body In Motion 
Get your body in motion and the mind will follow. Jump around, take a jog around the office, do something that will get the blood flowing and your energy up! Put your body in an unstoppable state and you're gonna work through every issue and connect with every person on the phone.
3. Have A Mantra
Or as I like to call them, Affirm-Actions. What you say to yourself before you make phone calls will determine the results of your conversations. Get in a positive state and repeat a positive mantra to yourself. "People are home! People are happy! People are waiting for my call!" "I'm a lean, mean appointment setting machine!"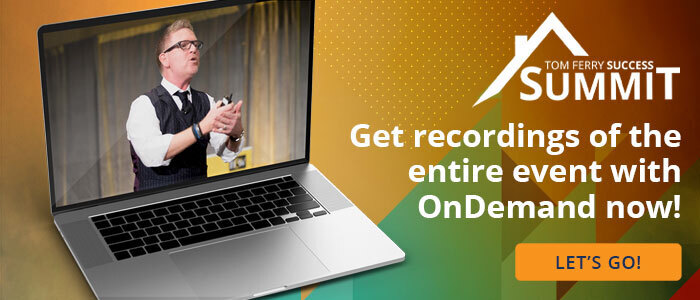 4. Listen To Music
I'm a big fan of listening to music to pump me up and get my energy going. Listen to whatever genre or song fires you up mentally!
5. Play The Perfect Game Vs. Drama
This means that no matter what happens during your prospecting/appointment setting time/hour of power, you are going to declare everything perfect! If someone hangs up on you, perfect! If you book an appointment, perfect! If you get caught up in the drama, you'll stop making phone calls.
Calling people is a super fast and effective way to reach a lot of people, so don't get caught up in the drama of objections.
Don't miss out on the opportunity to learn more ways to be an UNSTOPPABLE agent! Join me at Success Summit in sunny San Diego, CA August 10-13. Get your tickets here. Don't wait – the Summit will sell out soon!