Coaching Story: Justin's journey to success
Reading Time: 3 mins, 15 secs

 I recently received this letter from one of our rockstar clients and couldn't be more proud of his commitment and the achievements he's made.  Through coaching Justin learned how to get out of his way and achieve extraordinary results.  I thought you would enjoy his story…
>>>
Hi Tom,
I'm Justin Lindsey and I've been working with your coaching program since June of last year. My Coach has been an absolute rock for me and my business. I have a tendency to bounce in a thousand different directions and she has kept me going in a general straight line toward my goal of financial freedom, and more time with my family. She is truly an amazing coach.
When I signed up for coaching in June, I told Bill Pipes that I needed something that would change my life.
Knowing at the time that I would be spending almost all of my savings, I committed to coaching because YOU said that if you're not signing up, it's because "You're in your own way and you need to get out of your way". Later that day at lunch I borrowed that phrase when I was telling a new agent from my office who was hesitant to call some FSBO owners on behalf of his buyers. I realized that his reluctance was the exact same reluctance I was facing in signing up. I needed to get out of my way, and I did. (Side Note: I also took your advice and didn't talk to my wife about it before I signed up, and I'm not kidding when I say that she almost killed me when I told her what I had done. She had a plan on how she was going to do it and everything.)
I've made steady improvements over the last nine months. More business, more appointments and more engagements.
But a few weeks ago, after months of mind set work, conditioning, rehearsing, role playing, coaching calls, skill calls, changing markets, changing brokerages, reading, listening, and my wife having our second child (which resulted us from going from one income to two, during the winter! Ouch!) I started working on engaging people who buy and sell million dollar homes. If I'm honest, I would say that I was terrified to put myself in front of these people who purchase and sell these types of properties. Once again, I was standing in my own way.  My Coach did what she does and pushed me to get in front of them. Because of that, I'm excited to say that I've put in an offer and negotiated a contract for $2.2 Million that was accepted. This offer will result in a commission that is slightly below $60,000. My life has just officially just changed. (Context Moment: I made slightly less than $60,000 last year, and my average transaction had been between $100,000-$165,000).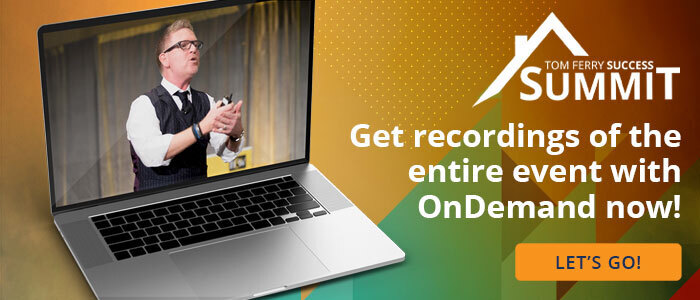 I know that difficult times are still ahead for me and my business. As good as the coming weeks are going to be, I won't be completely out of the woods until my averages start going up. But those challenges will be new and I'll dominate them. In my most recent coaching call I asked my Coach what I should do for my business with some of the money that I'm going to get from this next transaction. She recommended that I move to the "Elite" coaching program. After talking to my wife (for the sake of my life), I'm excited to say that I'm going to be signing up in the next couple of weeks. 
Finally, I really do want to say thank you for everything that you and your team do. Because what I've done, and what I'm going to do in the future. None of it could have been done without you guys. 
Justin