Be A Financially Unstoppable Real Estate Agent [Infographic]
Reading Time: 0 mins, 30 secs
When you get a 5 digit or even 6 digit commission check it's easy to get excited and book an exotic vacation or buy a bunch of toys for you or your family … and then end up living paycheck to paycheck.
Constantly suffering through the highs and lows between closings which is stressful, unhealthy and stunts your growth both professionally and personally.
Instead follow this model that our coaching clients use to become financially unstoppable!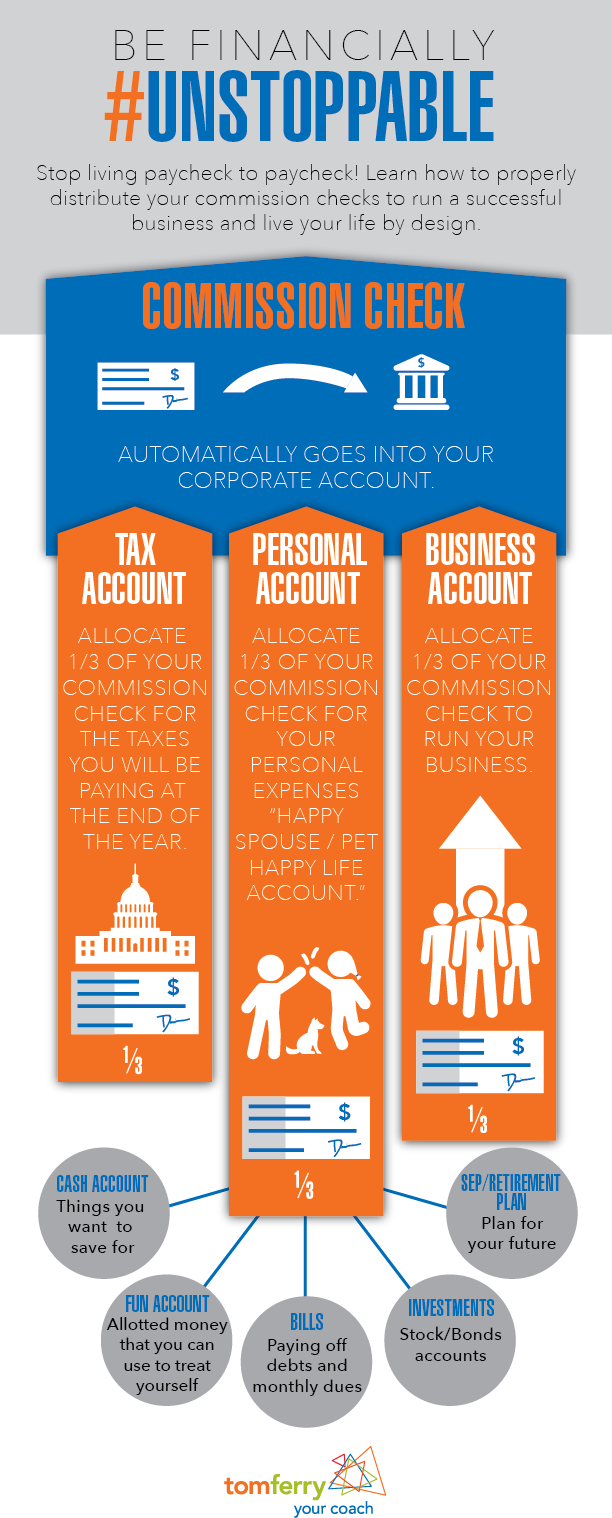 Not sure how to get started managing your money? We can help! Click HERE to request a complimentary coaching consultation with a Tom Ferry team member.