7 Ways to Bring Humanity Back to Business Right Now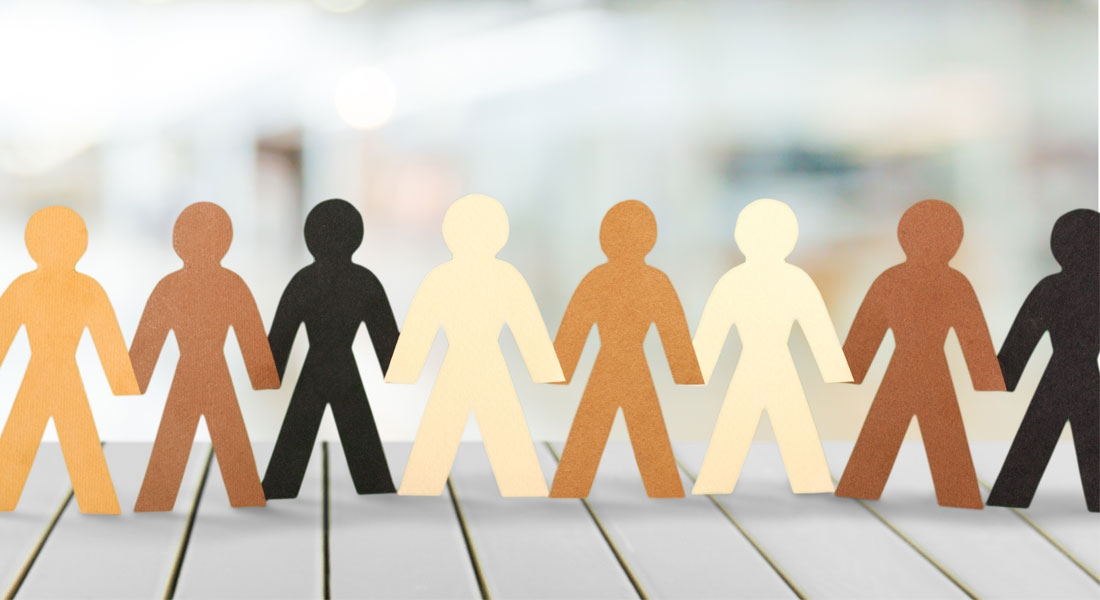 Reading Time: 6 mins, 29 secs
If there's a silver lining to everything that's going on right now – especially for those of us under "no gatherings" orders – I think it's that we're all realizing how wonderful and essential it is to interact with the human beings in our lives on a regular basis.
It reminds me of something I've been stressing even before this pandemic outbreak: The importance of bringing humanity back to the business.
Yesterday we had a roundtable Zoom session in our private Facebook Group with myself, Coach Bill Pipes, and two Rockstar agents and coaching members – Tom Toole III from Philadelphia and Candace Decker from Cape Coral, FL.
One of the things Candace mentioned inspired what I want to share with you in today's blog. She said:
"Now more than ever, rapport is everything."
It's so true. So here are seven ways to build rapport and bring more humanity to what you do. Because right now, it's more important than any time ever before!
Before we get to that first point, I wanted to make sure you'd heard about our short-term Pivot program introduced earlier this week. If you're not clear about what you should be doing during these times or simply need more direction and assistance, we're here to help. Check out all the details right here.
Bringing Humanity Back – With Yourself!
It's easy for emotions to run high right now, where one minute you're calm and lion-like and an hour later you're feeling stressed out and worried.
Candace said she makes a point of "checking in with herself" several times every day. She and some friends have also created an accountability group about it, where they can check on each other and talk if needed.
Finally, she said she's identified some "go-to" resources she knows will re-focus her and get her back in the right mindset. Not to pat myself on the back, but one of them was last week's webinar where Steve Harney and David Childers from Keeping Current Matters shared so many valuable current statistics.
So… follow Candace's lead and build in little check points to ensure you're in the right mindset throughout your day. Connect with friends or colleagues who can get you back on track when you slip, and make sure to have some resources that will ground you and put things in perspective.
Bringing Humanity Back – With Your Local Business Community
Want to hear a startling statistic?
99.7 percent of all U.S. based businesses are classified as "small businesses" with annual revenue under $10 million.
NINETY-NINE POINT SEVEN!
That's a lot!
And many of those small business owners are likely hurting right now.
As I write this blog on Wednesday, the U.S. Congress is finalizing a stimulus package to assist people through this coronavirus crisis. Governments around the globe are doing the same thing.
So here's what I'd like you to do… Call your bank and coordinate some sort of live video (Zoom, Facebook Live, etc.) where your banker could do a live Q&A session for the small business owners in your area. Many of them are going to need small business assistance loans, and if you're the one taking the reins on this project, you're going to emerge from this as a local hero.
Call your bank today to help your fellow small business owners survive through this ordeal!
Bringing Humanity Back – With Your Clients Under Contract
We talked about some of these topics on Tuesday's #TomFerryShow, but I want to reiterate them here.
With the clients you're currently working with, support whatever decision they want to make right now.
Tell them "I'm here for you. I have your back. What would you like to do?"
If they want to pause, let them do so.
REMEMBER: Doing the right thing is always the right thing.
Bringing Humanity Back – With All Your Recent Leads
Make sure to call, text, or send a personal video to every one of your recent leads!
Reach out with care and say, "I was just thinking about you. I wanted to reach out and say Are you OK? I just want to let you know I'm here for you."
Tom Toole had a great line he said he's using now when it comes to setting the tone for future follow up:
"Can I have your permission to stay in touch with you over time?" or "Is it okay with you to stay in touch as we work through all these changes together?"
Show you care, don't push for the sale, and keep in touch with these people. That's how you'll win now and even bigger when this is all over.
Bringing Humanity Back – With Your Database
Your database is filled with people who trusted you enough to voluntarily give you their phone number and/or email address, and it begs the question:
Are you doing enough for these people?
I suggest you reach out in the same way you are to recent leads… a genuine call to check in, see how people are doing and asking if you can help in any way.
Choose 20-30 people in your database every day and make those calls!
Tom Toole says he's starting calls right off the bat by saying, "This is not a real estate call" and then goes on to explain he's just calling to check in. From there, if the conversation progresses to real estate, that's fine – and he says the decision of whether or not to move forward with a real estate transaction depends on each individual's needs and motivation.
Also, Candace stressed the importance of taking copious notes right now. Why? So you can speak to people's fears and/or what's going on in their lives as you continue to follow up. The more you can inject some of what they say to you in future conversations, the more they'll realize you were really listening – and truly care about them.
Bringing Humanity Back – With Your Geographic Farm
When's the last time you received a handwritten note from someone checking in on you?
This was another great idea from Candace, who says people are still checking their mail regularly, and part of her strategy is to reach out with a handwritten note. You might not be able to reach your entire geographic farm with this approach (although there are services that very effectively create mass quantities of handwritten-looking notes), but it's a great reminder that right now those little gestures can go a long way.
Whatever you do right now, be sure to watch your tone. You cannot send out "business as usual" type messages right now without looking like you're out of touch.
Bringing Humanity Back – With Every New Person You Speak With
Finally, I'll close this out with one more fantastic idea from Candace.
If, during these unusual times, you get a call from someone or speak to anyone who you've never met before, be sure to follow up from your phone call with a quick BombBomb video email to put a face to the name.
Not only will this will humanize you, but also demonstrate that you go the extra mile and send the message that you have all sorts of impressive marketing tactics up your sleeve.
I hope you found value in these seven tips that are so essential right now. If you have your own ideas, please share them in the comments below. I can't wait to see what you have to say! Stay strong, lionesses and lions! With an extra dose of humanity, we're gonna get through this!