My Top 23 Reflections From Elite+ Retreat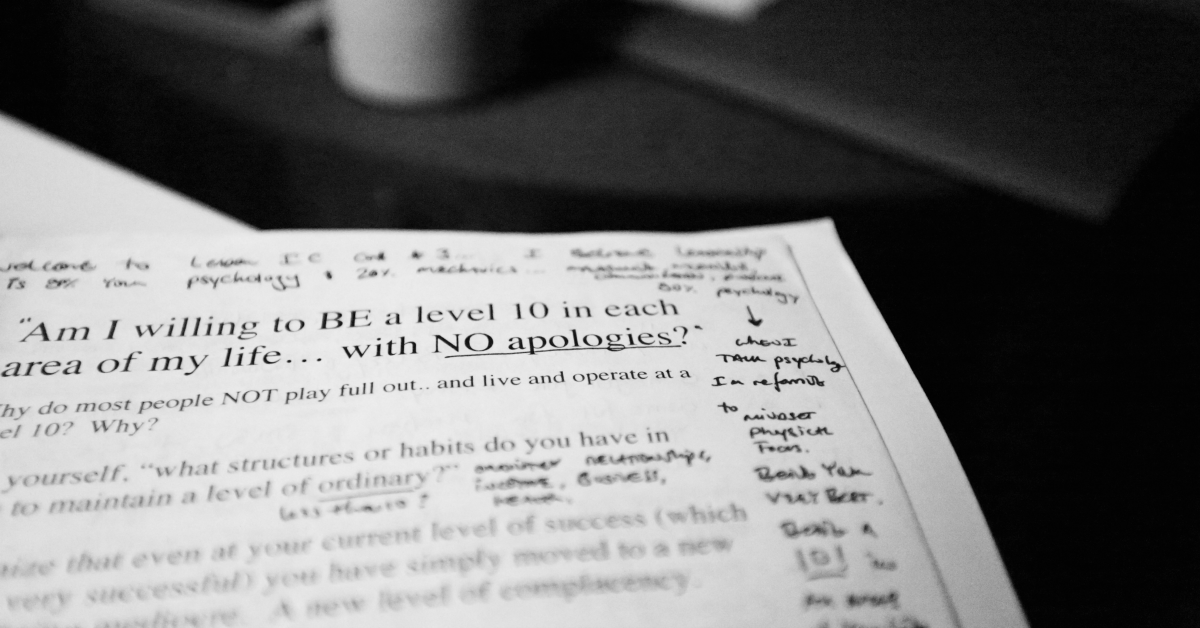 Reading Time: 3 mins, 37 secs
Every January, our top coaching members come together in Palm Desert for one of our most popular events of the year: Elite+ Retreat.
Elite+ Retreat is not open to the public … it's exclusively for our Elite+ Members and Team+ Leaders in the Tom Ferry Coaching Program.
Attendees say this is their favorite event of the year, as they're able to mastermind, network, and learn from the best-of-the-best in the industry.
Every Elite+ Retreat is incredible, but this year in particular, I found myself having more a-ha and wow moments than usual…
I was furiously writing in my journal throughout the two days with random notes, lessons, and reflections. And today I thought I'd share some of these top reflections with you!
Here's 23 things I learned at this awesome event…
23 Random Reflections from Elite+ Retreat
1. Know exactly what you want!
Are your goals crystal clear and up and visual in your home or office?
Be clear on what you want or else this might happen…
2. Stop knitting YAK hair sweaters
Check out the Facebook Live where I told this story.
3. Ask yourself: "What systemic changes are required to create the sustainable business I want?"
4. Use Calendly.com
This service allows clients to book appointments with you!
5. Run the plays that work & STOP running plays you know don't know!
6. If Mariangel can do it, so can YOU!
Stay tuned for next week's upcoming #TomFerryShow where I talk to her about the #100AppointmentChallenge
7. Do you have your wildly important goal TRACKER front and center for everyone to see?
Jason Farris put up a giant board in his office and set 205 appointments in 2016!
8. Transfer your skills!
Learn the scripts and attend Sales Edge with Bill Pipes
9. 50% of buyers are under age 36
Are you educating them or talking down to them?
10. 70% of buyers and 75% of sellers will select their agent online
This means you need to get more reviews and market your reviews.
11. What's your asset allocation for your savings?
You can beat the market!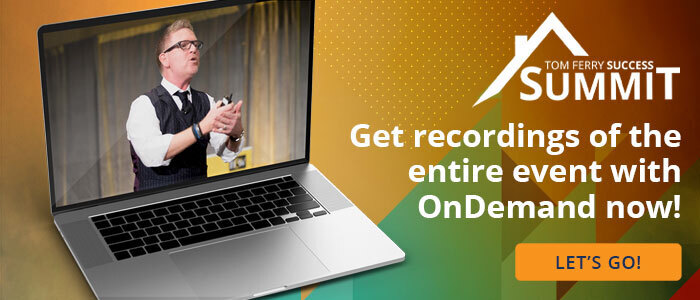 12. Love your brain
Are you a Brain Warrior?
Follow Dr. Amen's plan and STOP putting toxic food/drink/smoke into your brain!
Check out our recent conversation together.
13. Set up and run a successful mastermind group with like minded people
Check out my mastermind group.
14. The rules at Facebook are changing…
Stop running the old plays that don't work anymore!
Facebook video and slideshows are crushing it in advertising.
Facebook look-alike audiences are one of the easiest ways to win.
Facebook LIVE is one of the best ways to dominate engagement and reach your audience.
15. Real estate teams are the future!
Teams are being purchased, so you now know the model to build towards.
The top 250 teams averaged a 42% growth over the last 5 years whereas the top 250 individual agents went backwards on average.
Teams create sustainable growth!
Patience matters when building your team; no Super Bowl team got there in a year.
Is your team at the high school, college or pro level?
Do you have a plan and are patient enough to allow your team to mature into a winning team?
Special thanks to Steve Murray – Real Trends.
16. Do you know where your clients move to and from?
Check the U.S. Census Bureau.
Are you chumming the waters or just throwing a line in the deep abyss of the Internet waters?
17. Create content for your community
Educate and share with them because "The #1 consideration for selecting an agent is local market knowledge."
18. Belly Dancing psychics at open houses
Something out-of-the-box to think about! 😉
19. Pay your ISA on appointments…
Accept the fact that a "bad appointment" is still an opportunity.
20. Up your accountability with your coach
21. Make a video like Juicero
This is so people "get" what you do for them…
Watch this video and create your own first-time buyer video, seller video, relocation video etc.
22. All the money is made in the dark
Check out this great Michael Phelps commercial.
That's how I see all of you!
23. The TF ecosystem rocks!
This is the last and most important point of all.
I'm so grateful that you are part of my ecosystem and my team and I work daily to create TONS of value for you.
This was an incredible event, and I appreciate all of you who were there.