10 Reasons Why You Need to Visit Agent Tools Today!

Reading Time: 1 min, 5 secs
Tom is passionate about creating a better quality real estate experience for all.  And it starts with sharing.  Tom loves sharing his knowledge with you, whether it's through the weekly #TomFerryShow, at a live event or on his social channels.
Did you know that our website has a specific section with some of the best agent resource tools for FREE?  Yep, just CLICK HERE and you'll find the Agent Tools Page.
 10 Reasons to Visit Tom Ferry's Agent Tools Section Today!
1. 2016 Business and Marketing Plans
2. A complete list of 100 Ways to Build Your Database
3. Best-in-class Listing Presentation from top producer Coach Chris Morrison
4. Tom's top recommendations for products and services
5. A proven script for Zillow – Make Me Move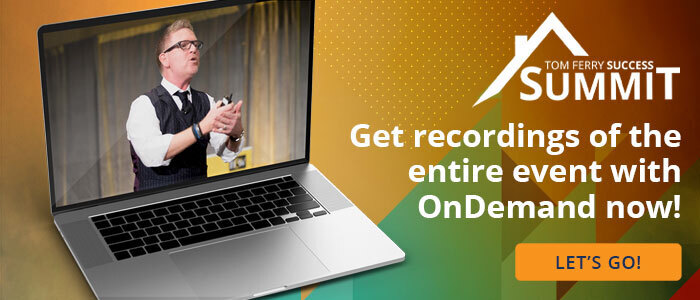 6. Direct link to ALL #TomFerryShow and Real Success Interviews– perfect for binge watching!
7. Best-in-class Social Proof Marketing Sample from top producer Jill Biggs
8. Tom's favorite books and audio CD's
9. The best script for converting Leads into AppointmentsSpecial report: How to Out list the Competition
10. Special report: How to Out list the Competition
Did we mention they're all there for YOU for FREE?
Thanks for being a part of the community.  Don't ever hesitate to let us know if there's a way we can help you be more successful.