10 Reasons to Visit Tom Ferry's Agent Tools Section Today!
1. 2016 Business and Marketing Plans
2. A complete list of 100 Ways to Build Your Database
3. Best-in-class Listing Presentation from top producer Coach Chris Morrison
4. Tom's top recommendations for products and services
5. A proven script for Zillow – Make Me Move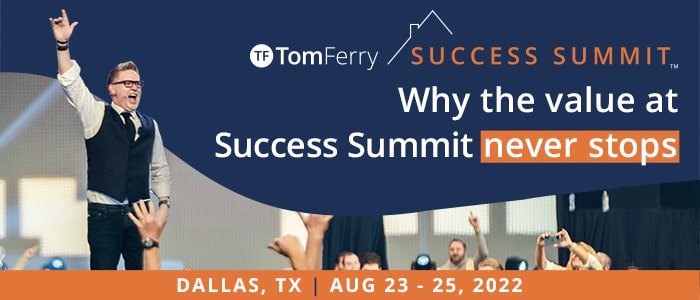 6. Direct link to ALL #TomFerryShow and Real Success Interviews– perfect for binge watching!
7. Best-in-class Social Proof Marketing Sample from top producer Jill Biggs
8. Tom's favorite books and audio CD's
9. The best script for converting Leads into AppointmentsSpecial report: How to Out list the Competition
10. Special report: How to Out list the Competition