Top 10 Reasons To Attend the 2016 Success Summit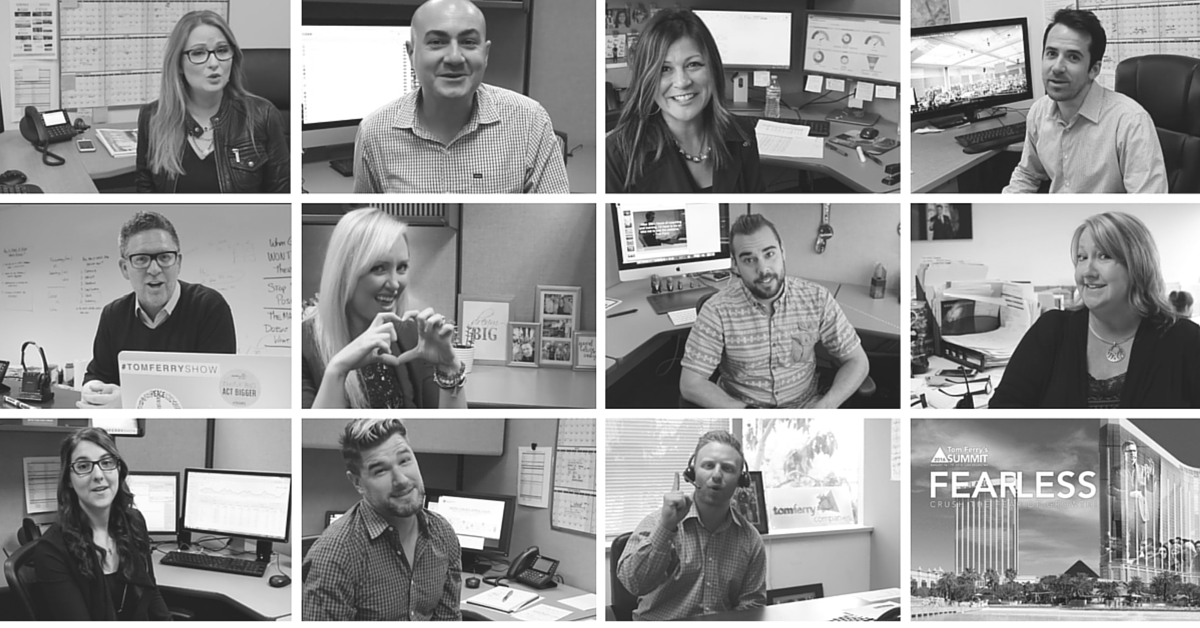 When the team was working on this Top 10 list for the Success Summit one question kept coming up over, over, and over again …
Who really needs 10 reasons to make a decision to come to Vegas? It's Vegas Baby!
But in all seriousness, thank you to the 100+ agents that provided inspiration for our Top 10 List on Facebook.
The responses were overwhelming and really made us proud to do what we do.
Make sure you don't miss the awesome video montage done by our team members at the bottom of the post on why they think YOU should join us at Summit.
NOTE: This blog post works best when pretending David Letterman is reading the list to you for maximum effect!
This year's Success Summit theme is "FEARLESS – Crush The Fear of Growth" and Tom is 100% committed to teaching you how to once and for all breakthrough your self-imposed glass ceiling so you can earn the money you deserve!
Top 10 Reasons To Attend The Success Summit
#1 – Because You Want To Be There
  Don't attend because your manager or coworker told you that you should attend. The event always sells out so if you're not 100% all in on your business don't take a seat away from another agent that is committed to creating a life and a business by design.
#2 – Because You Want to Have a Life and Business That You Love
Learn More –> Earn More. One of the most common traits among top producers is that they always get better. We love tapes, books and videos just as much as the next person but nothing beats an in-person experience at real estate's best event.
 #3 – Because You Need to Run Your Business Like a CEO
We know you are always working in your business. At the Success Summit you'll work on your business by learning from Tom and hearing how other agents have achieved massive success.
#4- Because You Get to Learn From the Industry's #1 Coach
All agents hit a plateau at some point in their career and very often the cause is a self-imposed glass ceiling. Tom will show you how to become Fearless so you can break through that glass ceiling and see your income skyrocket.
#5 – Because You Believe the Consumer Deserves Better
 As a real estate professional consumers look to you for guidance. Come learn how the best agents in the industry deliver exceptional service that results in a wow experience with every sale.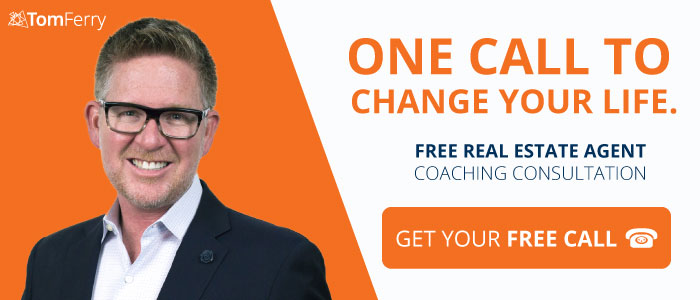 #6 – Because You Want to Become More Relevant
Some agents remember when bus benches, mailers and newspaper ads were enough to own your farm! With technology moving at light speed the target is always moving and we'll show you where it's going next so you can stay one step ahead of your competition.
#7 – Because You Don't Want to Keep Reinventing the Wheel
As a real estate professional you are responsible for far too many different tasks to learn through trial and error. Why not join us and learn what works from other people's mistakes and increase your productivity the smart way.
#8 – Because You See That Commissions Are Shrinking
We've all lost deals to those slimy commission cutters. Sales trainer extraordinaire Bill Pipes will teach you how to up your sales skills so that you can consistently earn larger commissions.
#9 – Because You Should be Networking with Top Agents
The sweetest commission check in real estate is the one you get in the mail from simply sending a referral to someone … someone that you met at the Success Summit!
#10 – Because You Need a Real Business Plan (of Attack)
You know what you want, but you're not sure how to get there. At the Summit Tom will give you the winning plan and infrastructure for you to not only meet but exceed your goals.
Bonus

– Because What Happens in Vegas Stays in Vegas!

When you get back home and start implementing everything you learned at the Summit and the sales are racking up; remember, that you have no obligation to tell your coworkers your secrets to success. Because what happens in Vegas stays in Vegas 🙂
---