OMG! People are Buzzing About Tom Ferry's Summit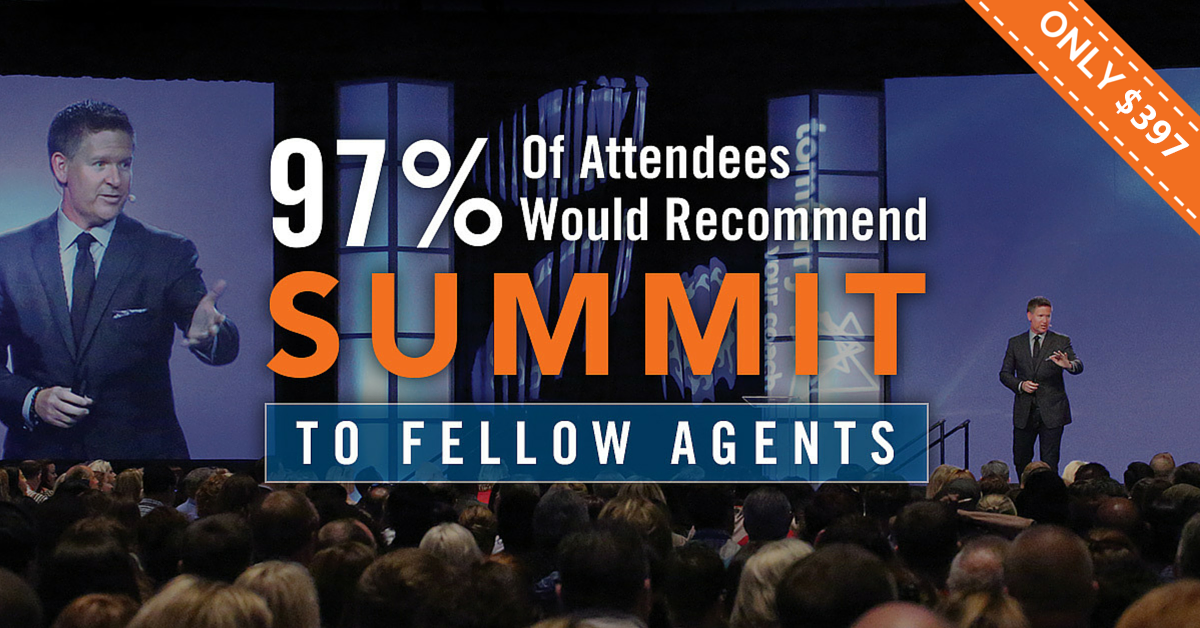 Going through the feedback we receive from Summit attendees is one of our favorite meetings of the year!
Of course we love the stat that 97% of all attendees would recommend the event to a friend or coworker!
Even if the feedback is less than positive it gives us the opportunity to learn and make next year even better.
If you've watched any of Tom's shows you know the importance of continual improvement and always striving to do better!
And that's exactly how our office operates.
So, as we gear up for another action packed four-days with Tom and team at the 13th annual Success Summit we thought we'd share some of the feedback with you.
What Past Attendees Say About Their Summit Experience
"This event is life changing. Everything taught applies to all aspects of your life, not just real estate." – Jennifer Flipse | Parker, CO |  Coldwell Banker
"Packed with real tools to immediately implement bathed in a culture of support, collaboration and inspiration." – Anne Schreiber | Rancho Santa Fe, CA | Coldwell Banker Residential Brokerge
"This summit experience was more than amazing – it was phenomenal. I was blown away by the positive energy, excitement and the wonderful sharing by so many. Truly a great experience." – Sherry DeJong | ReMax Elite | Melbourne, FL
"It was an inspiring 4 days of fun. It's so easy for agents to get discouraged in this business … especially new ones. Having the right mind set is paramount. Tom Ferry and his team know how to get you on track!" – Mike Naylor | Hermosa Beach, CA | Shorewood Realtors
"Education that will change your business. Inspiration that will change your outlook on life. Showcases every day people doing amazing things." – Heather Lanoue | Denver, CO | Colorado Home Finder
"Summit inspires and creates a framework to take the action we all must take to be successful, long term, in this industry. At the same time, it touches on the personal, human challenges that we face in any situation to find our vision, get real about what we are committed to, and take the action that is in alignment with that." – Grace Olson-Bonilla | Los Alamitos, CA | Keller Williams Realty
"This event was a game changer. The last Success Summit I attended was Tom's first one. Fast forwarding to today, the insight into the different aspects of the real estate industry were great. The speakers were informative, and Tom's insight into the future of the industry and its best practices was enlightening. Thanks for a great experience!" – Ryan Alter | Gilroy, CA | Intero Real Estate Services
"An event to network with agents all over the country and get great ideas and concepts to lay a foundation for growing your business." – Chuck Adams | Temecula, CA | First Team Real Estate
"This event is a 'must' for anybody looking to build their business to the next level. Networking, teaching, quick paced, a real joy to be at this event!" – Donna Roberts | John L Scott Real Estate | Vancouver, WA
"It was a good mix of content and inspiration. I wasn't sure I would last for all 3 days with babysitter and taking time away from business but it flew by and I was left wanting more." – Wendy Maze | Carlsbad, CA | Windermere RE SoCal
"Best information in the business … no guessing … this is what you do, this is how you do it and if you do it consistently, you will be a success." – Sandra Copeland | Encinitas, CA | Pacific Sotheby's Int'l Realty
"I filled my tank of energy, motivation, and have a new direction for my business with a clear goal. I'm excited about using new techniques and a better system to absorb a larger net of sales." – Michael Jerabek |  Michael J Real Estate | Olympia, WA
"Tom was on fire. He truly took the business side of the business to another level. Then added humor and inspiration so that you can have the complete package. The level of sharing from the agents was incredible! I learned so much from my peers." – Robyn Burdett |  Chantilly, Virginia | RE/MAX Allegiance
"A dose of reality if you are in the real estate business and think you can just wing it … systems, organization and delegation are the name of the game" – Karen Fenn |  Anaheim Hill, CA |  Prudential California Realty
"An amazing 3 days packed with not only new innovative ideas and marketing pieces. But an event that helps you get clear with why we do what we do. Hearing other agents story from someone one who is new in the business doing a few deals to so
meone who is doing 100's of deals was motivational. You got to see not only a top producer and what they are doing but a mid level agent to an agent who is new in the business doing more business every year and where they are at in their struggles and how they are over coming it." – Dawn Lewis | San Diego, CA |  Keller Williams Realty
"This was a paradigm shift in the way I viewed my business. Cementing the thoughts about where I was in my business and my life with answers and solutions that will have real effects in my world." – Chuck Hicks | Carlsbad, CA | Berkshire Hathaway HomeServices California Properties
"A not-to-be-missed event; regardless of time or success level in business – a mastermind of elite real estate professionals sharing winning business strategies striving for peak performance" – Bob Ampe |  Newport Beach, CA |  First Team Estates
"This event is a GAME-CHANGER! It is only my 3rd year attending the Summit, but it is the SINGLE MOST IMPORTANT COMMITMENT I make for myself and my business each year. The opportunity to network and be inspired by the top 2% of the industry has allowed me to grow and evolve to unimaginable heights… and I've only scratched the surface. Tom gives you the tools to be highly successful in business… and more importantly, to be productive and happy in LIFE!" – Monica Carr | Irvine, CA | First Team Real Estate

"This is a life and business changing event. Don't go just expecting scripts and dialogue, this is full life and business application." – Jeff Anderson | Roseville , CA | Coldwell Banker
"This event is business minded and helps lay a new foundation for this rapidly evolving business. The days of old are gone." – John Matukas | Los Angele, CA |  RE/MAX Estate Properties
"An amazing event to participate in. I think in our every day business we know what we need to do, but do not always do it. This event really puts it back on me and what I need to know and do to succeed in my business, but mainly my life. Thank you for your energy!" – Ann Trussell | Acton, CA | HomeBased Realty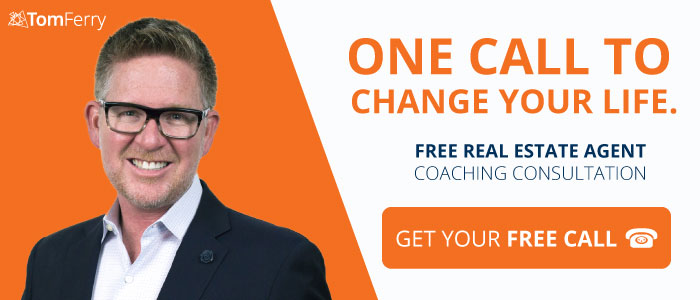 "If you are looking for new creative ways to improve your business this is event to attend. It is non stop action filling. You leave with a sense of purpose and a plan to deliver the results you desire." – Isaac Ramirez | Clovis, CA | Gold Leaf Properties
"If you want to empower yourself and/or your team, get clear on the best plan and strategy for your business, execute at a high level and dominate your market, this is a must attend event." – Ryan Edwards | Costa Mesa, CA | Safe Realty
"It's an opportunity to have you take a deeper look at yourself personally and professionally. Furthermore, it gives you tools that if implemented can help you take your business to the next step." – Anastasia Stephanopoulos | Walnut Creek, CA | J Rockcliff Realtors
"Thought provoking – forced me to think about my business & to look at it in different ways. Very helpful – with input from other successful agents that shared what's working for them right now. Inspirational – Tom is a phenomenal communicator & continues to just get better & better. If you didn't go – You missed it!" – Bonnie Stuart | Kent, WA | John L Scott
"The Summit is the best part of the year! It's top-notch networking, life-altering inspiration, and concrete tools to help implement the "buzz" or "high" you come home with! It cannot be beat in terms of time and money investment to take your business – and life – to a Level 10!" – Paige Fingerhut Charnick | Long Beach, CA | Beach Equities
"It was a fantastic learning experience that was well-worth the time and effort to get there and be there. I loved every minute of it, and it was jam-packed with useful, business-increasing information! I was so inspired by seeing all the different types of success represented by the different agents." – Adriana Trenev Plut | Los Gatos, CA |  Alain Pinel Realtors
"The best event yet. There was so much power packed in that room that my own vision for my own business finally became crystal clear." – Lynn Otlewski | Glendale, AZ | RE/MAX Professionals
"I am so impressed with Tom's command of knowledge and delivery and the way he put it all together with humor and drove home his points. Knowing what we as agents go through shows that Tom is in touch with us and really cares about us. It's been a rough few years and now I am so excited about the future again!" – Jeff Jones | RE/MAX Properties East | Louisville, Kentucky
"I particularly liked the no-nonsense approach to how you can make small incremental changes and how much those changes will affect your overall growth as a top producer.
" – Andrea Gordon | Coldwell Banker | Oakland, CA
"The mix of technology and practicality was spot on … what works, and how to use technology to improve and be more productive. I was there to learn, absorb and sharpen my skills and it all resonated with me." – Scott Sackin | Star Real Estate | OC, CA
"Terrific job of showcasing agents across all spectrums of the agent lifecycle. In the past, I have been to many events that just show the top tier and it is very hard to relate to them because they often have big teams." – Craig Smyser | RE/MAX Capital City | Austin, TX
"Great workbook! I have been walking around with it since I left the Summit. I am constantly reviewing, making notes and using it as a resource." – Chryssa Lightheart | Pritchett-Rapf Realtors | Topanga, CA
"The presentation Tom did about habits was extremely powerful, as was the goal setting exercise. This was the single best real estate conference we have ever attended and we've seen a lot." – Debbie Wicker | Wicker Homes at RE/MAX Allegiance | Ashburn, VA
"It was an excellent event! It was packed with insight and knowledge for building your real estate business, it included great takeaways and next steps. Plus it had a ton of empowering and inspirational stories to help a new agent believe 1. that you CAN do it and 2. that you are UNSTOPPABLE!" – Jenn Collins | Danville, CA | J. Rockcliff
"Every attendee was inspired, receptive, professional and shared openly. Overall awesome! I feel if you weren't there you can't achieve greatness." – Lynn Peterson | Ready Real Estate | Fort Worth, TX
"I really enjoyed hearing from the different speakers that are actually making it happen in real estate today. The whole summit was just what I needed." – Ray Diaz | Intero | Arbuckle, Ca
"Came with little to no expectations, received inspiration, information and ideas. The main thing is to maintain that level of inspiration and GSD." – Tatiana Goretskaya | Keller Williams Realty Las Vegas | Las Vegas, Nevada
"On a scale of 1-10, it was an 11 or 12. High energy, high quality content, great to be around so many successful people and learn from them. Everyone from the Tom Ferry organization really worked hard and represented well." – Bill Hays | Coastal Homes of San Diego | Carlsbad, CA
CLICK HERE to reserve your Summit seat for the lowest possible price.
---