Member Spotlight: #CrushQ4 Contest Winners [Part One]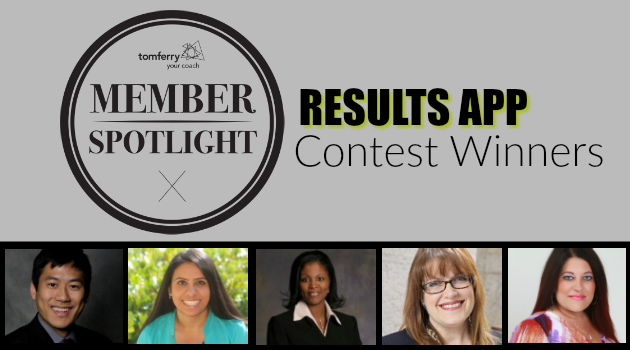 This week we've got a special two-part Member Spotlight, featuring our 2015 #CrushQ4 REsults App Contest Winners.
These members used the Tom Ferry REsults App to track their conversations.
The top 5 won a trip to Palm Springs to our Elite+ Inner Circle Event (including airfare and hotel), two free coaching sessions, and lunch with Tom.
They're sharing the results of the contest and how it changed their business for the better! First, let's meet our winners.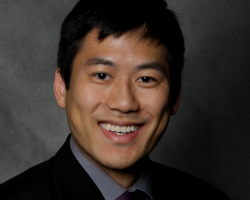 William Tong, Golden Land Investments
William Tong's motto is "Clients ALWAYS Come First!" His company, Golden Land Investments, is an international real estate brokerage with direct connections to Canada, China, Hong Kong, Taiwan, Singapore, and the United Kingdom. William takes great pride in giving personal attention to his clients and will only work with 3 clients concurrently to uphold the highest level of care.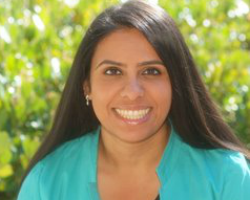 Haneen Hayder, Coldwell Banker
Haneen Hayder is renowned for her dedication, integrity, and first-class customer service in the luxury real estate market. Born in Kuwait, Haneen's family was involved in real estate development. She was exposed to international investment and global real estate markets from an early age. She has achieved incredible success on the Peninsula in a short time
Carol Morrow, Century 21 Award
Carol Morrow's vision as a realtor is to inspire others, bring value, knowledge, offer opportunity and always put the needs of others first. Carol's intention is to help bring wealth to others through real estate. One of her contributions is to serve and build her community.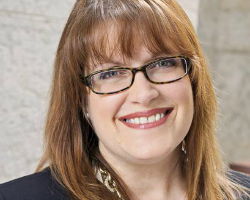 Dawn Maloney, The Maloney Team, RE/MAX
Dawn Maloney is the owner of the The Maloney Team, LLC. For years, she has been dedicated to the success of her clients. Now she is happy to expand her efforts by training a team to share the same mission, values and work ethic that has been the foundation of her success. Dawn and her team specialize in Hudson, Ohio homes.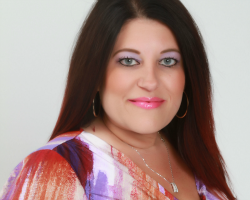 Gina Brown, Shining Star Realty
Gina Brown has an extensive real estate background that started in real estate investing and managing real estate properties personally. With her love of real estate this transitioned into Gina becoming a licensed Realtor. She began her career as a real estate agent working at different firms such as Century 21 & Keller Williams Realty and is now the owner of real estate brokerage Shining Star Realty.
How and when did you get started with Tom Ferry coaching?
William: I started with Tom Ferry coaching right before the Inner Circle in Las Vegas last year. I had been interested in signing up since February when I went to the Broker's Only event, but didn't pull the trigger until right before that event. I want to be the best broker that I can be, both for myself and my clients so I wanted to make sure I was with the best in our industry. I knew the IC event was where I'd find them.
Haneen: It all started when a fellow Realtor offered me her ticket to attend a local two day Tom Ferry event back in late 2012. I was new to the business and really didn't know much and never even heard of Tom Ferry. Tom was the speaker and I learned so much in two days. After that I would go to every event he had in the SF Bay Area and eventually I made it to the summit in 2014. Before I went to the summit I had already decided that I would begin coaching and signed up at the summit.
Carol:  My licensed arrived in December 2004 however, I was not able to get my real estate business off the ground, and up to my satisfaction.  I considered going back to my 9 to 5 job. It was a colleague that convinced me to wait and make a decision on getting out of the real estate business after I went to a Tom Ferry Summit.  I believe the year was 2008, where I attended my first Summit.  I was lucky to win 1 year of coaching at the Summit that year.  After coaching the first 3 months I opened and closed 5 new transactions and it was at that point my career took off.  I was happy with my progress and after coaching for a few years I know I had everything under control so I decided to stop coaching.  HUGE mistake, I got comfortable with my business and leveled out. So last year I decided to get back into coaching, to take my business to another level.  So, Tom Ferry and my coach are stuck with me for the life of my business!
Dawn: I started with Tom in February 2014.
Gina: I got started in Tom Ferry coaching after going to the Summit in 2013 and seeing Tom again in Dallas at Blueprint in 2015. I joined coaching April 2015.
How many calls were you making before the contest? After?
William: Before the contest, I was making around 100 calls per day, if not per week. Afterwards, I brought on two ISAs and I was making hundreds of calls a day and thousands of calls a week. My conversations face-to-face were more fruitful than cold calling. I was talking to almost every breathing body I met and shaking every hand I could get my hands on. I went through a lot of hand sanitizer!
Haneen: Before the contest I was averaging 20 calls per week and I thought that this was the maximum I could do given the time I allocated to making calls. After the contest, I'm now averaging 35 calls per week which is amazing.
Carol: Before the contest I was not making nearly the amount of contacts as I should have been, and because I was not consistently tracking I did not know my actuals.  However, after the contest I made over 2,000 contacts.
Dawn: Before the contest I was barely making my 5/5/4. I went to Sales Edge and Bill challenged us to make 30 calls a day for 30 days. That set the bar really high. I didn't realize how hard that was. We started using Vulcan7 and that has given lot of people to call, but I'm also much more prone to call my past clients now … Those are the easy calls – "hey, how are you?" is not a hard call!
Gina: I was making 5 calls every other day prior to the contest. After the contest I'm making 20 calls per day 6 days a week.
How did your business change by committing to making the increased number of calls?
William: It completely changed my business! I started 2016 with the largest number of simultaneous listings I've ever had and I have a lot of leads in the pipeline.
Haneen: My business has changed dramatically. I'm more connected to my sph
ere and past clients, even people I haven't talk to in years. Also I started the New Year with a few listings that I wouldn't have if I didn't make the calls
Carol: My business changed significantly in that short period of time that I committed to consistently using the REsults app.  I was able to create new ideas for generating leads, I set more appointments, and I was able to capture more leads then I would have if I did not track. By committing to doing what I know I should has put me far ahead of where I would have been if I did not commit to increase my numbers.
Dawn: After I finished that challenge, I realized I no longer have call reluctance. And I know my scripts. I created a recorded voicemail that made a huge upswing in my responses from FSBOs. Now, I get a lot of calls back every day.
Gina: By committing to making the increased number of calls my business has changed dramatically. I have many deals working now and I have many in the pipeline. I have re-ignited my business. I have a renewed focus and energy.
Click here for Part Two of this special two-part Member Spotlight series where our winners share their business numbers before and after the contest (including a 3x jump!), how the app helped to keep them motivated, and tips for other TFYC coaching members using the REsults App.
We'll also be announcing a brand new REsults App Contest for March. Stay tuned!
To share your own testimonial, click here.
Not a Tom Ferry coaching member yet? If you're ready to take your business to the next level and have your Best Year Ever, sign up for a complimentary coaching consultation to see what coaching can do for your business.
---